why is it that Mondays must start off oh so wrong? the bf claims the alarm went off this morning but i would like to put 10 bucks on it that he never set it (even though i asked 20 times). ;) so i woke up 45 minutes late (which gave me 10 minutes to get ready). hair up in pony tail, flats,
french shower
, chipped nails, hairy legs...oh you get the point. Coffee even seems to be lacking this morning. maybe the second cup will do.
any who----at least i'm not sick and feel great despite what i may actually look like.
we had the greatest weekend!
Friday night we went to see my hottie bestie belly dance her little booty off in Venice. the show was awesome!!! After the show we went to hang out with my bros. ♥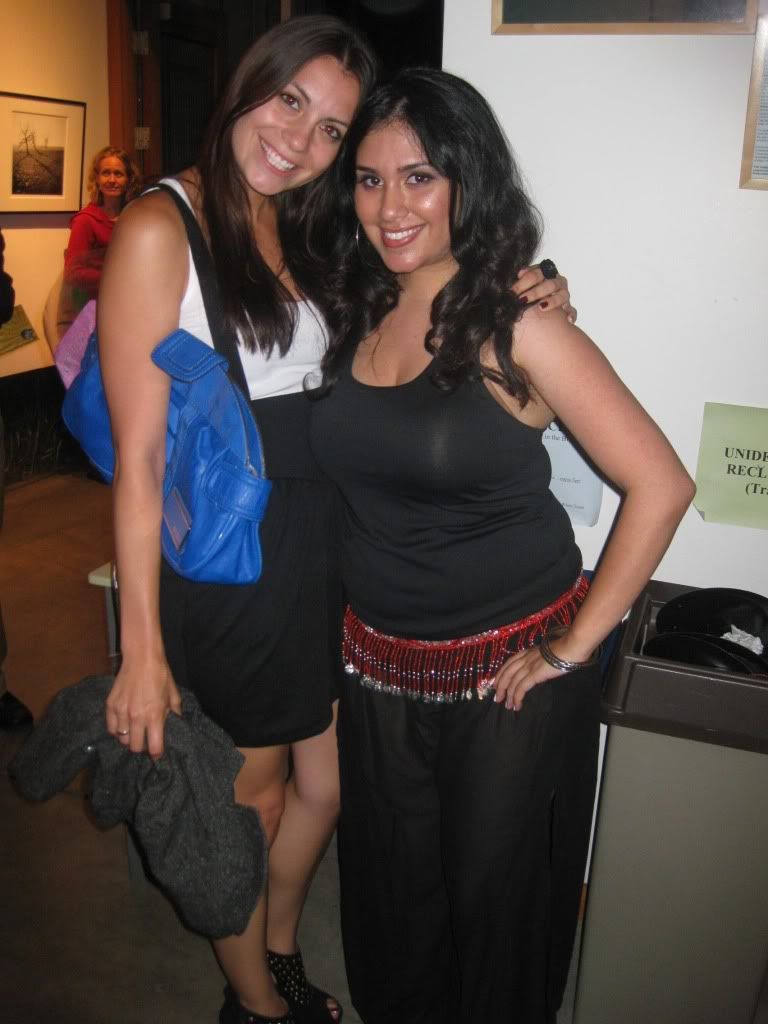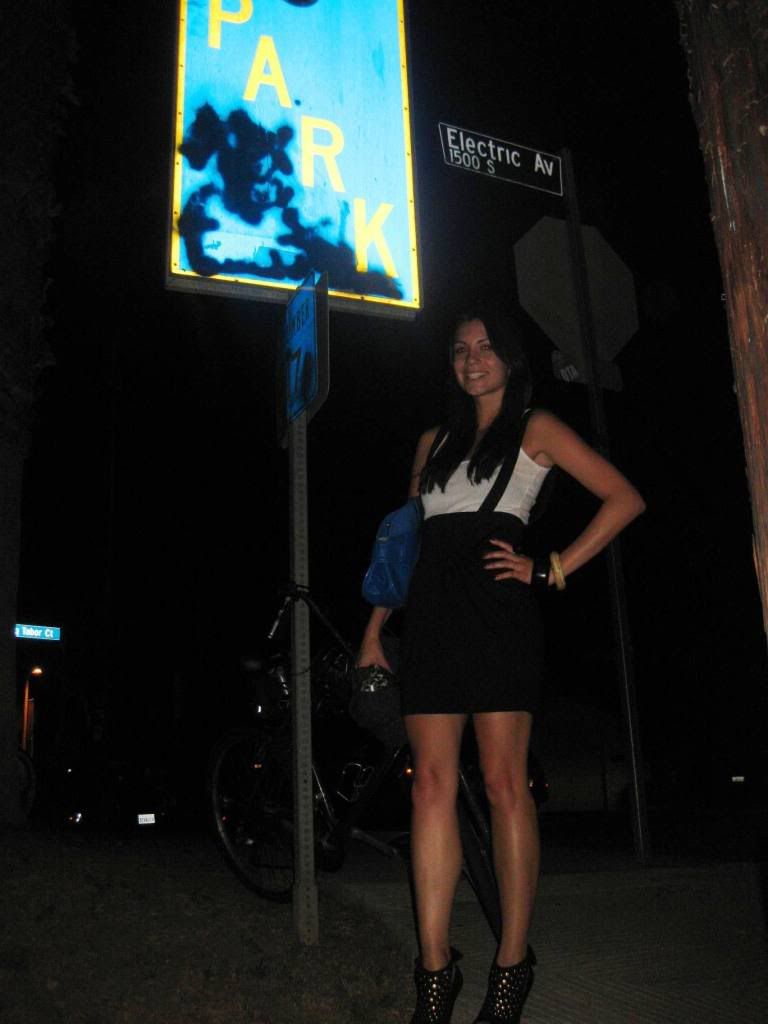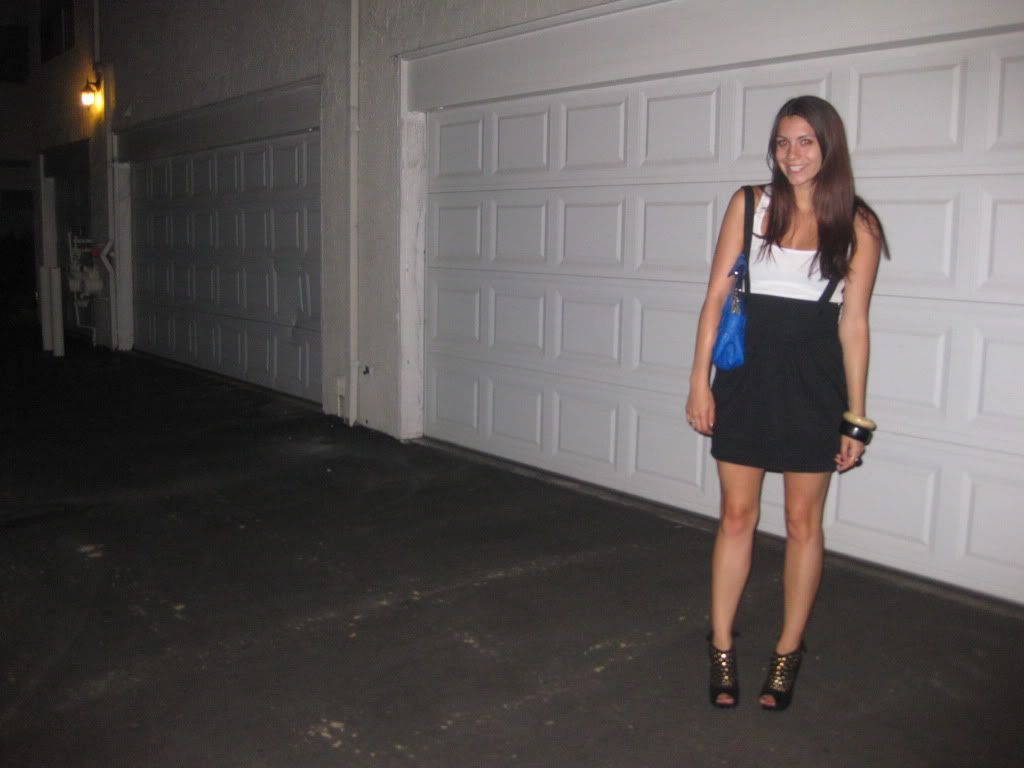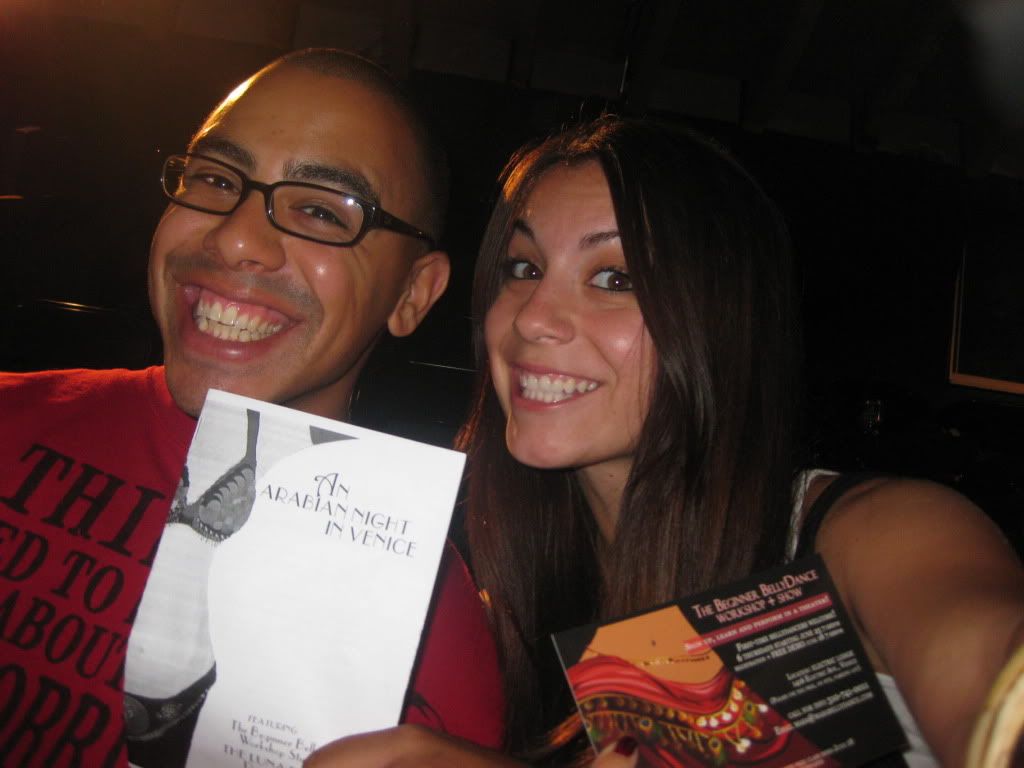 skirt-silence and noise, shoes-aldo, tank-AA, bracelets- Urban, F21, clutch-Guess
Saturday b and i woke up and went to Santa Monica with our bikes. we rode all the way to Venice, had lunch and walked around. it was GORGEOUS outside! after Venice we went to Redondo for a co workers bday. we had such a great time drinking, eating and gossiping. We had to leave the party early to make it to my moms house for my brothers going away party. we had a bunch of friends over and watched the UFC fight. i swear my goal is to make it through a fight without screaming as if i'm the one being hit. ;) after the fight we played beer pong (brandon and i rule) and then hung out in the spa. SUCH A GREAT NIGHT!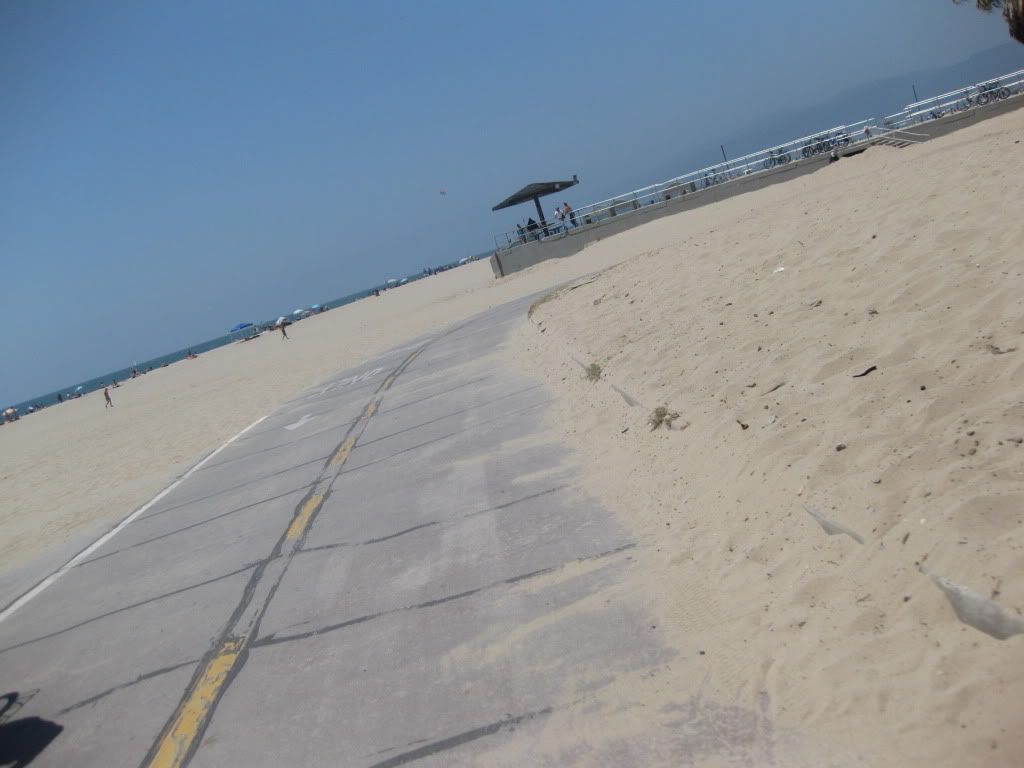 Sunday we went to Brandon's grandmas for a bit and then went to visit my dad. We had fun catching up and seeing everyone. Brandon and i went and stuffed our faces with sushi and then went miniature golfing with some friends. SO FUN acting liike kids! Sherman Oaks castle is sooooo creepy at night. There are GYNORMOUS spiders every 2 centimeters but we went while the sun was still out. i finally lasted the whole game through. towards the end of the game (ok who am i'm kidding. ) from the beginning of the game i could point out 20 spiders. i have spiDar (spider radar). i swear they call my name so i know they're there. IIIICCCKKK!
Golfing, playing in the arcade, eating stale churros, drinking cherry icess and watching Derek and Sean in the batting cages. great day! loser had to buy beer so since it was Sean we went back to his house, made pizza, had way too much ice cream and watched the new George Lopez. "mas putoooo". we had a great night and a perfect weekend!
writing all this put a huge smile on my face! ♥♥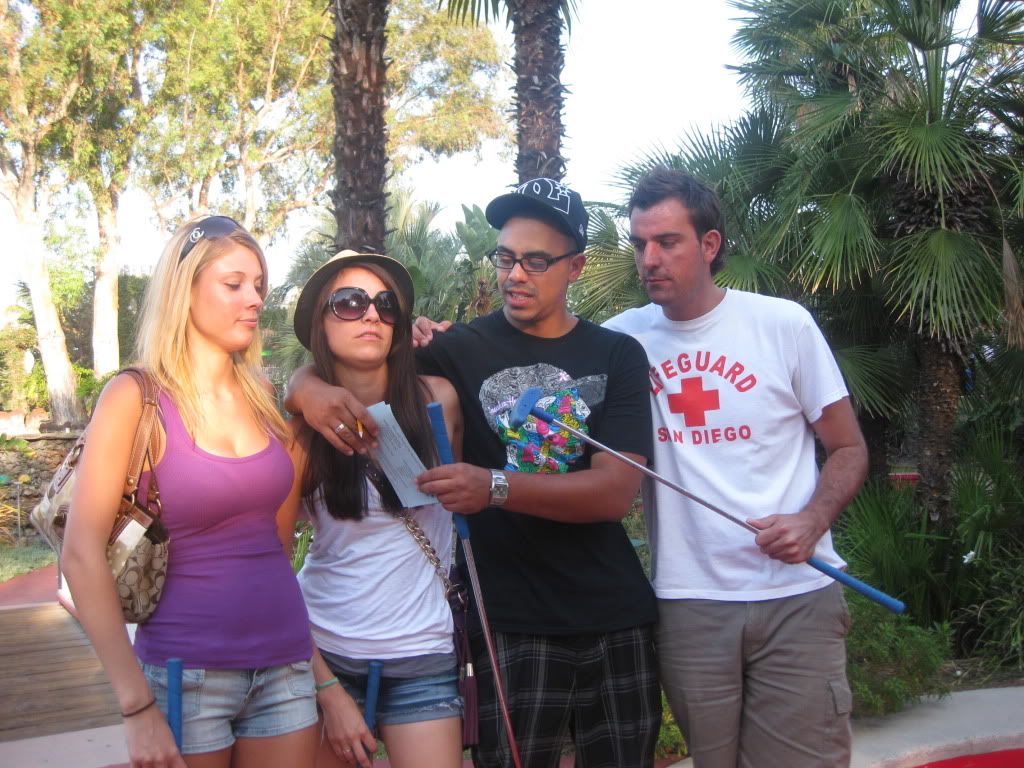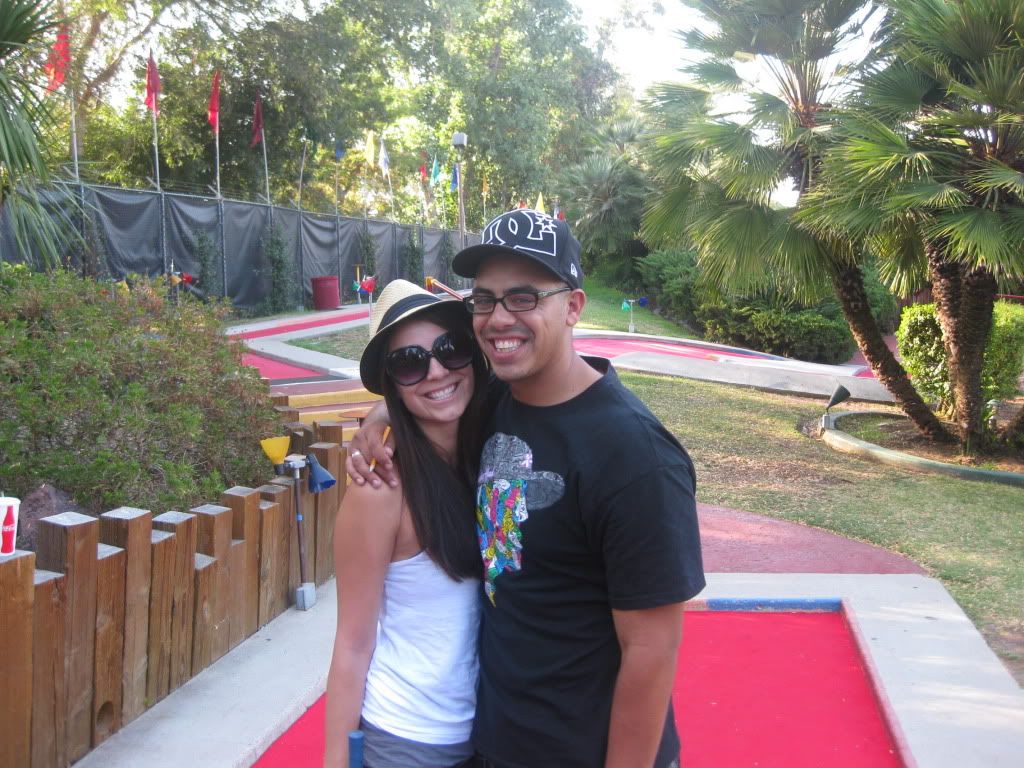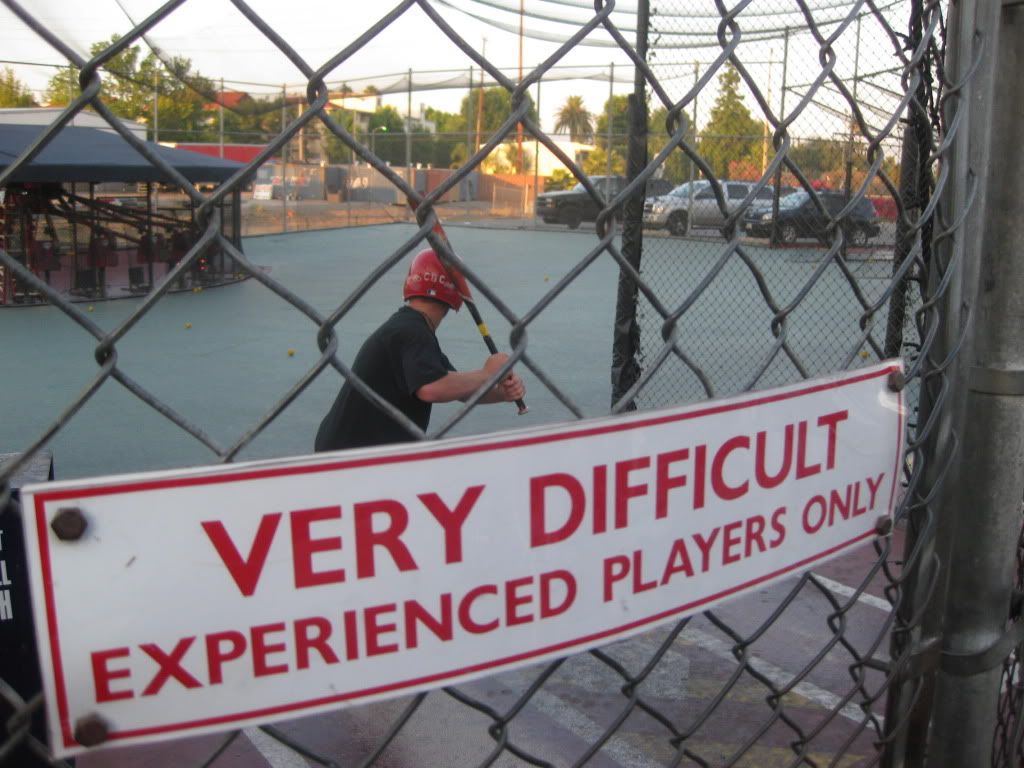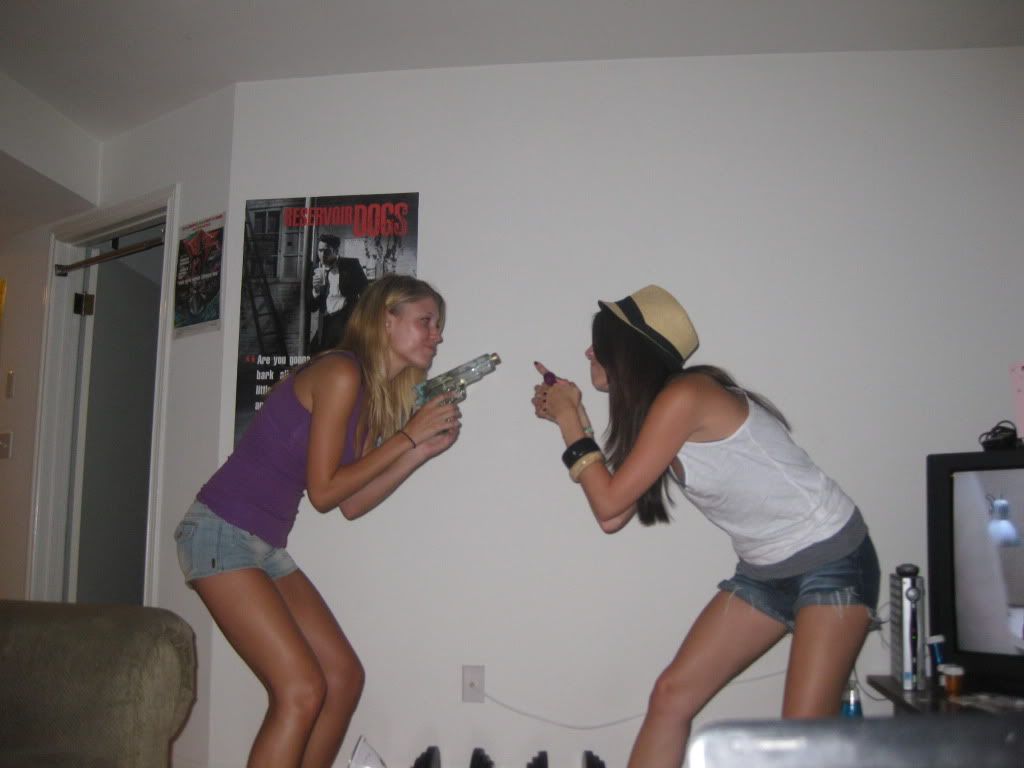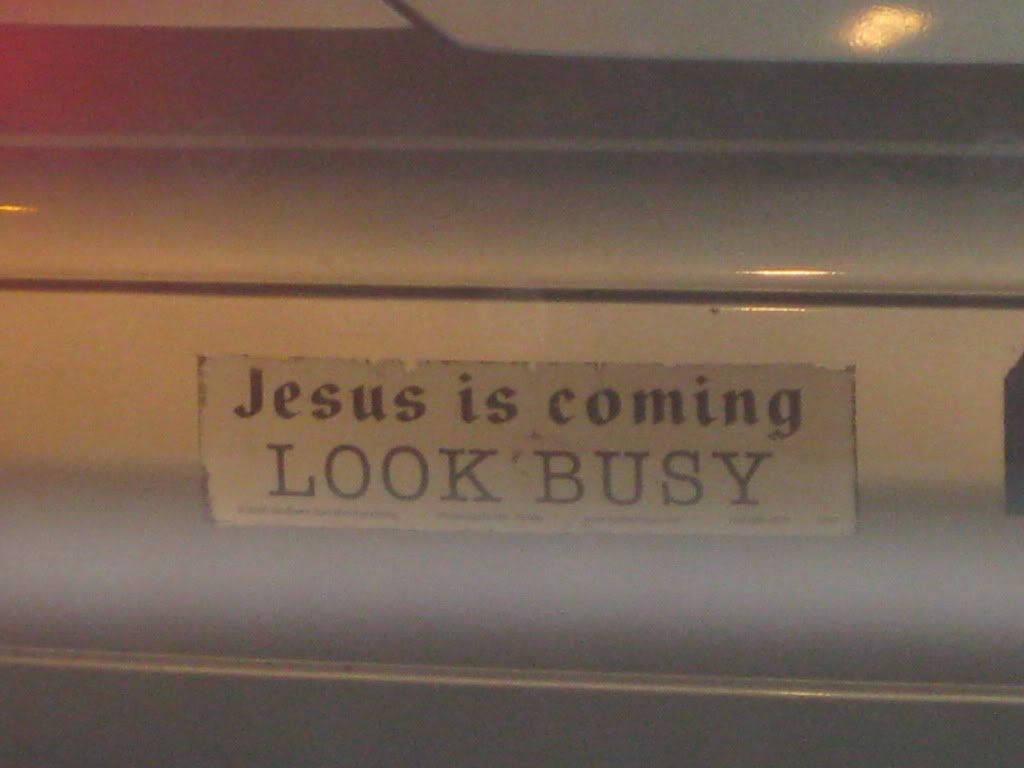 shorts-DIY, tanks-F21, AA, drawstring-guess, fedora-Venice, ring-DIY, sandals-unknown, bracelets-urban, F21, red tongue-courtesy of the icee ;)

Hope you all had a FABULOUS weekend!!
****Don't forget to
enter the giveaway
!! 4 more days!!!
XOXO