Brandon and I had a great weekend! Friday night we had a pumpkin carving date night. we went to the pumpkin patch, played around and picked out the perfect pumpkins! We drank wine, ate corn dogs and carved away. perfect!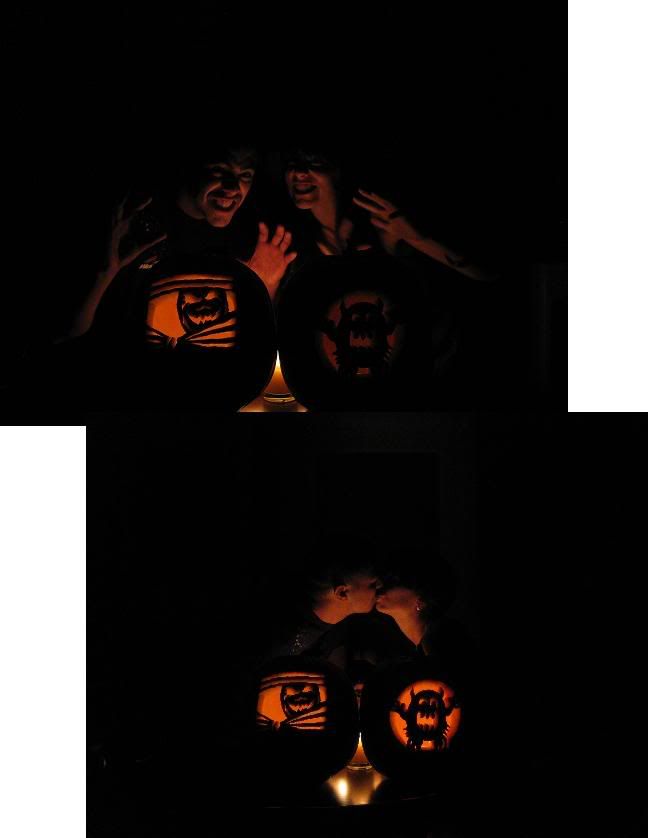 Hope you all had a great weekend!
who knew squirrels ate pumpkins?.... boo.