Happy Tuesday!
Saturday night I had a much needed GNO!!!!
(girls night out.)
We went to a sushi bar and had the best sake, amazing conversations and made so many inside jokes. After sushi we had a shopping spree at the am/pm near my house
(fatties i know!)
and then went home to a house full of guys. Boyfriend had guys night and they watched the UFC fight, drank and did god knows what. hehe We came home tipsy and bags full of junk food. such a great night!
love my girlies!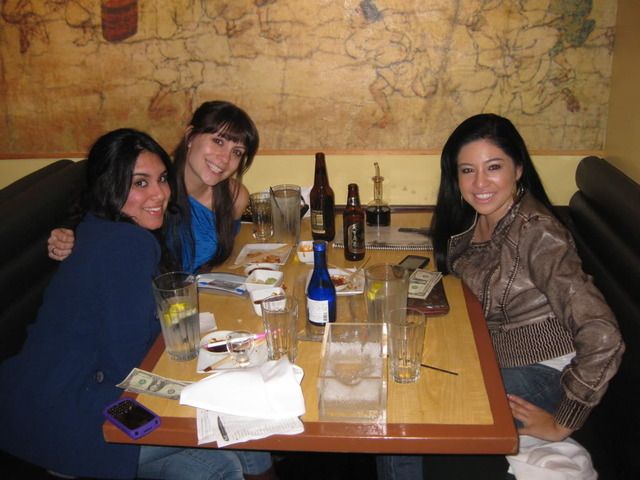 My Dad goes in for a day of chemo today. and when i say a day i mean 5+ hours. i know he will be ok because he is the strongest person i know but it's so hard knowing and trying to comprehend what is really going on. All we know is that this harsh poison drug is saving his life and we will all continue to beat this nasty disease. love you dad!!! ♥
Hope you all have a great day! Please
click here
to read my guest post about
my perfect valentines day!
♥
Thank you so much to the wonderful Tiffany over at
FashionCourt
for including me on her Conversation Hearts 14 days leading up to Valentines Day!
XOXO