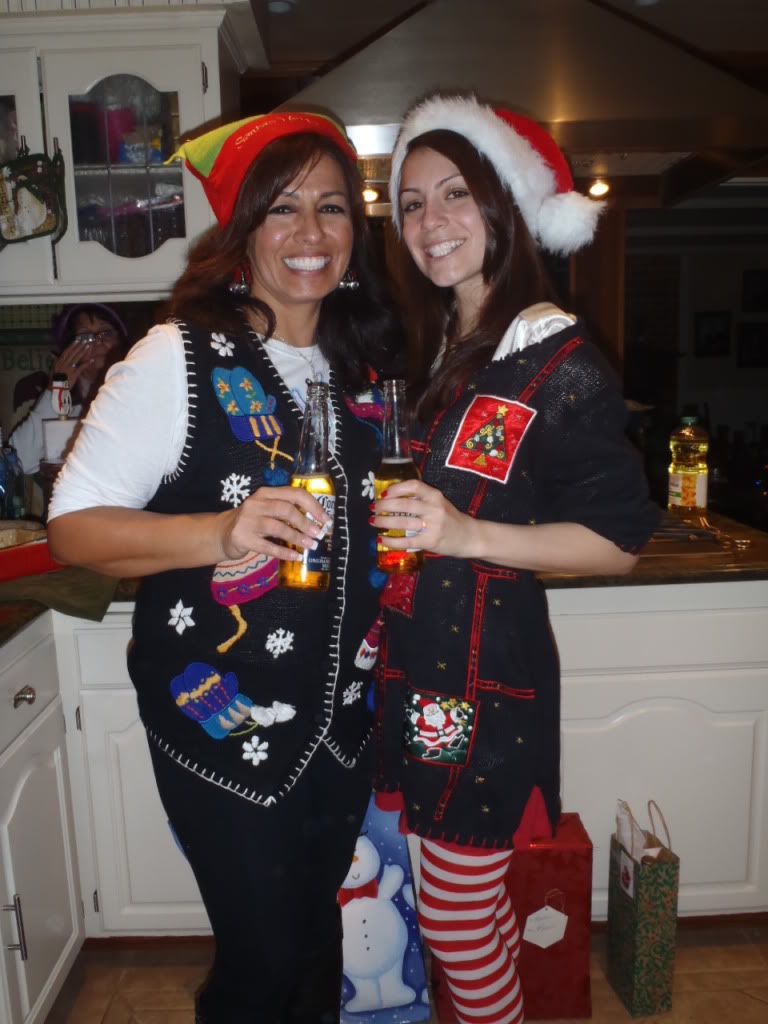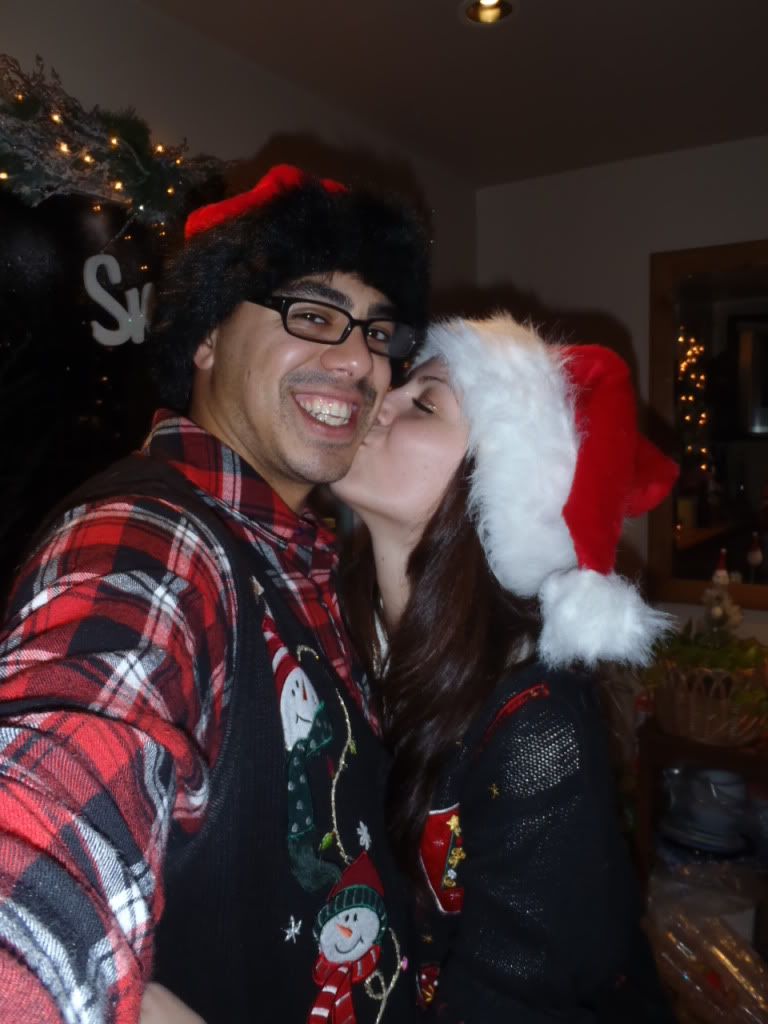 HAPPY HOLIDAYS from Blicious and the Fiance!!
We hope you had the best Christmas ever! ♥
we did!
being engaged makes everything better!!!
we hung out with family, ate enough to feed an army of hippos, drank enough to fill a lake and slept in every day. sighhhhhhhhhh
We had an ugly sweater party with B's family and guess who won fourth place???? yours truly!! i mean who even has tights like this? ;)
Christmas was hectic as always but we were spolied. We had B's family at 9, my moms at 12 and my dad's at 3. crazy right? we got so many amazing gifts but every time i look at my ring i think of how blessed i am and couldnt want anything more. ♥
so....B and i werent doing gifts this year since we are saving for
THE BIG DAY
and sure enough he surprised me with the
Mindy Weiss wedding planner
!! HEAVEN!!!!!!!!!!! i got two since they said the blue one wasnt that good so B bought the new khaki one and the lady was kind enough to throw the blue one in as well. heaven! cant wait to start planning our wedding!!!!!!!!!
Fiance,
thank you for the best Christmas ever! i cant wait to be your wife!
love,
your Fiance

hope you all have a great week!!!!
xoxo