Valentines Day attire.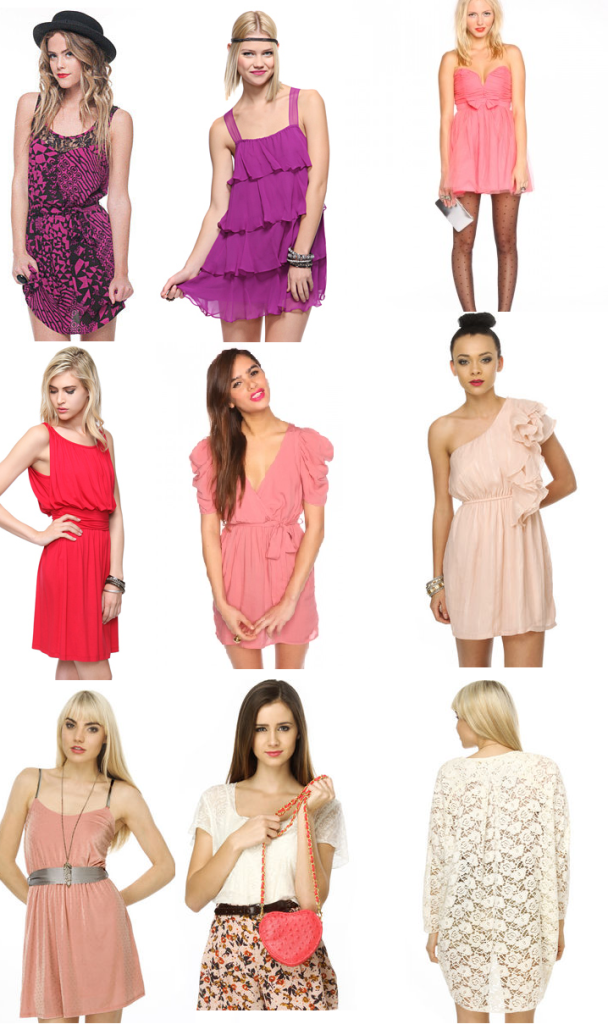 PC-lulus, nastygal, f21

Happy February! Do you have plans for Valentines day? The fiance and I love staying home, making dinner and dressing up. our favorite! there is nothing sexier than Brandon sitting at our kitchen table in a suit. i feel like it's our restaurant and we are the only ones on the list. makes me smile.

♥

can't wait to celebrate Valentines Day with my Fiance!
hmmm what to wear...
I was recently awarded the Seven Facts Award by the lovely newly engaged Liesl from
Fabulous fashions 4 sensible style
! :) Thank you sweetie!!
Here are the rules...
1. Link the person who awarded you!
2. Post seven random facts about yourself.
3. Pass this award along to 15 other bloggers (only if you wish)!
My 7 facts....

♥ I LOVE being engaged!!
♥ I stare at my ring seven hundred & ninety five times a day and get the butterflies every tme.
♥ I love my new car!
♥ i pray for a cure for cancer e v e r y day.
♥ i love making my own jewelry, scarves, headbands etc. you can shop
here.
:)
♥ i giggle when i think about our wedding day.
♥ I wish i got paid to plan my wedding, bake, make jewelry and take pictures.


I tag all of my lovely readers and would love to learn more about you all.
xoxo
..i really can't believe it's February. EEEEKKKKK!!