you know it's Monday when:::::
getting up in the morning is so hard to do.
wanting to bathe in coffee just to stay awake.
head bobbing at the wheel and praying you don't hit the person in front of you.
an inbox full of emails that you wish you didn't receive.
un-brushed hair since you were up
(wedding planning)
the night before.
missing the fiance and wishing we worked together.... le sigh.
some of the girls came over on Thursday to help me finish a few projects. (some of my bridesMAIDS below)!! we covered styrofoam in lace and i love love love. cant wait to show you guys how everything looks. so pretty. we had a disaster with the vases (apparently you cant spray a second coat...) so thank god for B's mom who took the time to get new vases and spray them all over again. LOVE!!!!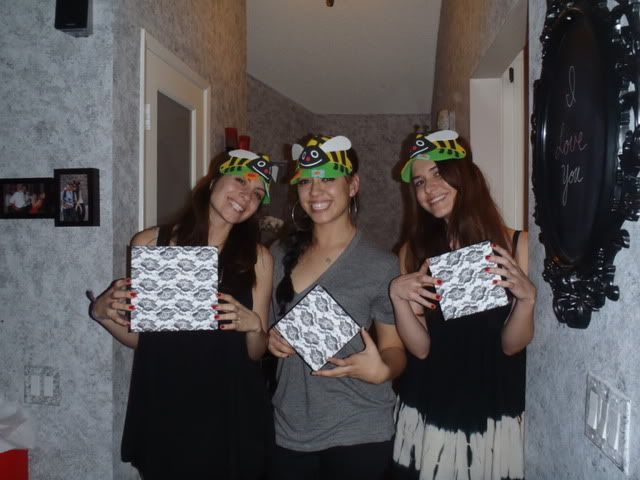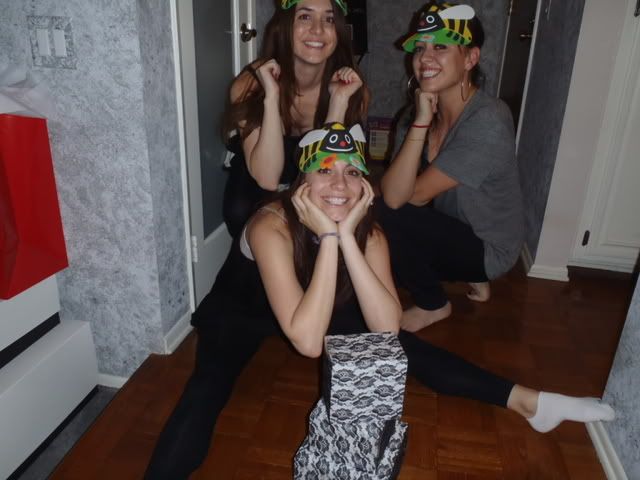 Hope you all had a great weekend!!!
ours was AMAZING! we went to SD for the weekend for Brandon's birthday and it was so nice. post/ pics/ stories coming soon.
hope you all have a great week!!! our engagement party is this Saturday and I.AM.DYING!!!!!!! can't wait to celebrate with our closest family and friends and of course the
hubby to be
!! EEEEEEEEE!!!! ♥
xoxo
b