Every now and then we all need a good cry sesh. my time was last night. It's healthy to talk about things that upset you right? and crying can be so refreshing. i mean it makes you feel like a new person. I am so refreshed and ready for a new day!
Brandon
is truly amazing! He is my very best friend and I couldn't imagine where I would be without him. :::HIGH FIVE::: baby! I mean you know it's going to be a good day when you hear
Shoop
on xm. That song makes me so freaking happy..and not to brag but i do know ever.single.word. just sayin...
Saturday we went over to a friends house for his bday! We had so much fun playing beer pong, swimming, and eating the very best food thanks to
Tracy
. That girl can cook... ♥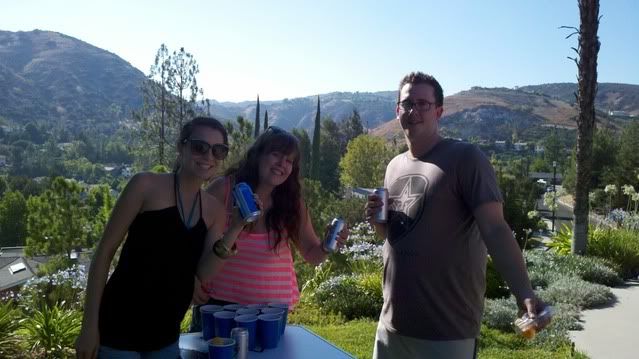 Sunday was girls day wig shopping in Hollywood for our Vegas weekend!!!!! we had the best day however hollywood blvd is dirty, the stores are creepy, it smells and people are ruuuuuude. who knew? kidding...but seriously, it's so strange that people come to visit that creepy boulevard from all around the world. it's either not that great or I've been in LA too long....
We had lunch at a
Tekila
which was in the cutest little spot. We felt like we were out of town...San Antonio perhaps. :)
<---inside joke.
and it was right off Hollywood blvd. ok, so maybe it's not that bad..change of heart. I ♥ Hollywood.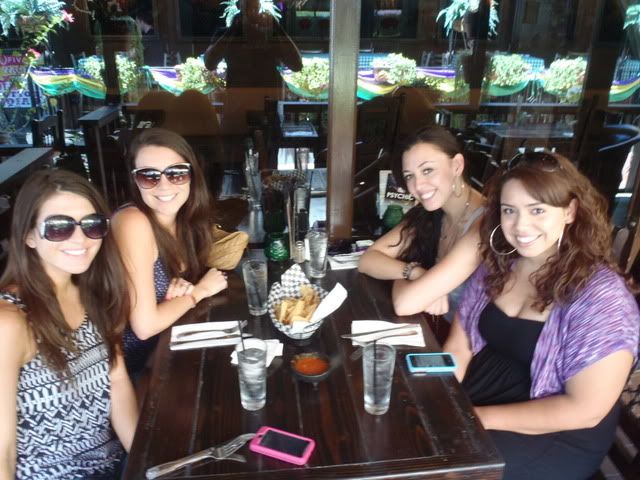 happy Tues! i leave you with my song for the day. rock out with your sock out.

xoxo
b