HI!
A bunch of us went to the LA County Fair on Sunday and we had so much fun!! there was only one problem--we may have picked the hottest day to go. ugh! we were dying!!! but nothing a few beers and sitting inside couldn't fix. :) i think i was drunk at 10am.
yes, i know some would look at that as a problem.
but i had
so
much fun!!! we have the best group of friends! we all felt like kids minus the beers, running around from ride to ride, buying more tickets, playing games and eating the worst food ever! umm P.S. fried snickers is AMAZING!!!! ♥ fun fact of the day-me, Brandon, eric, chris and beau all went on this crazy ride that looked dangerous. we got on and i was not enjoying it at all. i wanted nothing more for it to stop but of course it was the longest ride at the fair. then we finally started to come down and the ride stopped with everyone ::::UPSIDE DOWN!:::: WTF??? i was staring at my girlfriend Maryam (upside down of course) and she was like uhhh are you supposed to be hanging there? it was pretty intense. i kept asking brandon what was going on and he yells "im on the ride with you"!! haha not sure why i thought he'd be able to help since he was right next to me but it was all very scary! they had to plug the ride in and manually turn us around. awesome right? NO! NUTS! we did get our tickets back but holy cow...no bueno! so aside from that fiasco we had a great time!!!!
on the way home from the fair we all stopped at Roscoes chicken and waffles for dinner. sighhhh...we all figured since we were eating so bad why stop? it was heaven!!!! their waffles are the most amazing things ever!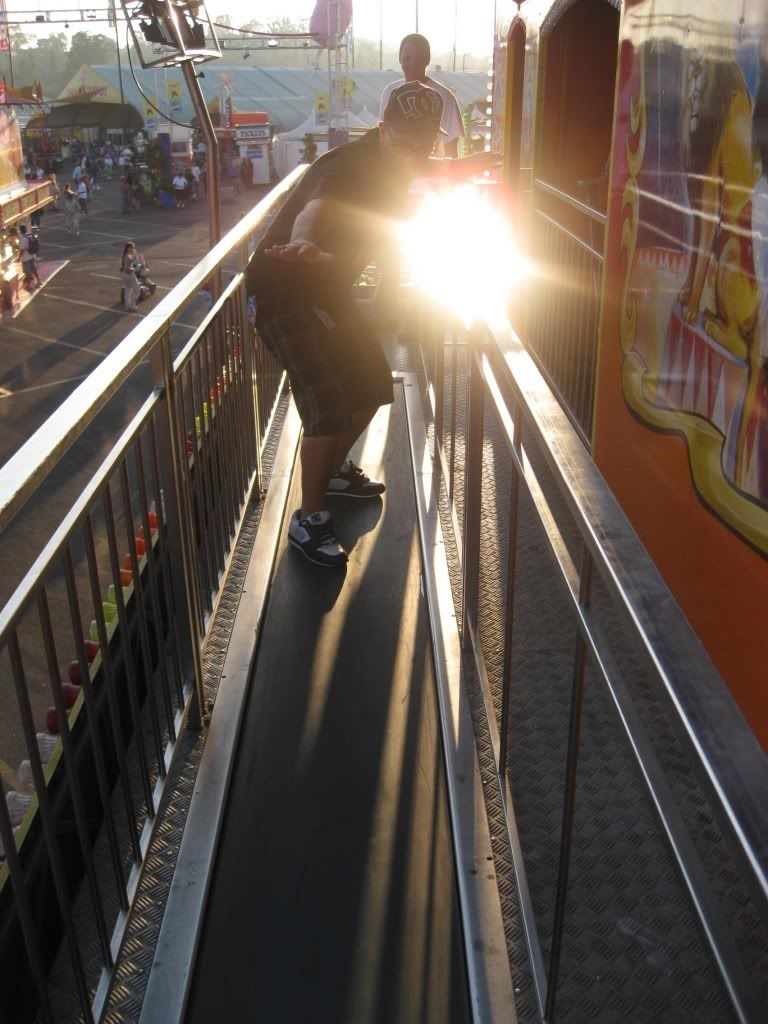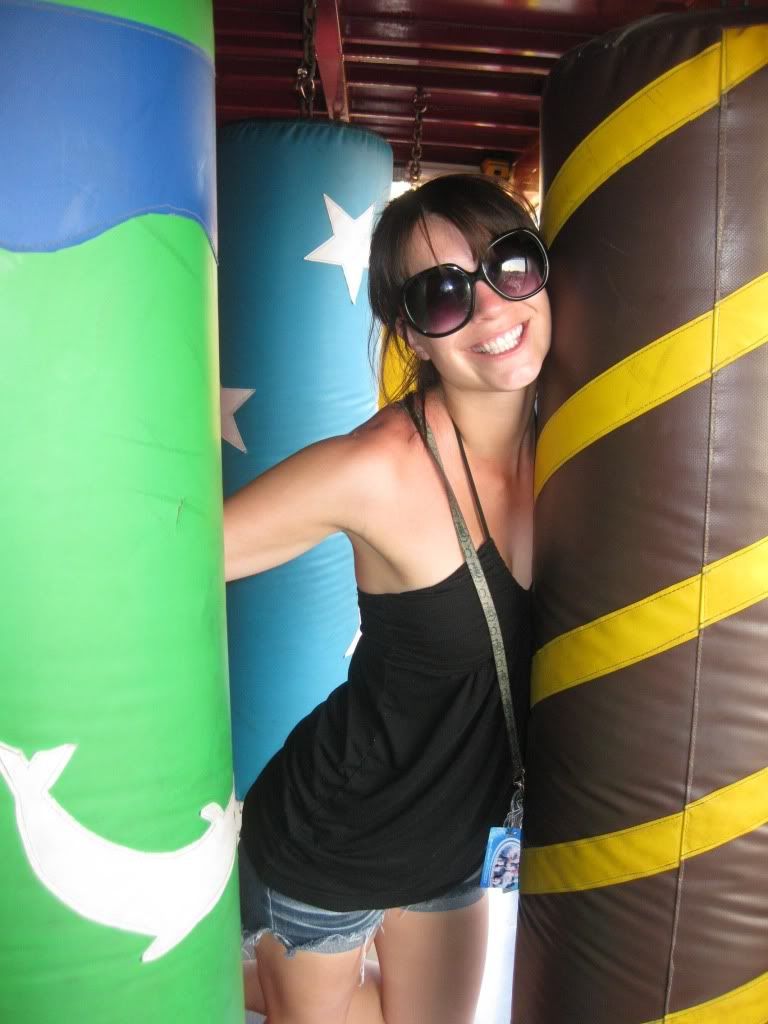 and our amazing dinner: