it's my Friday!!! woooo! and it's my little brother's bday! YAY!
Last Sunday a bunch of us went to El Torito for the champagne brunch. Typically these Sundays are not productive and usually end up in a drunken mess.
(but a fun mess)
So we had tons of champagne and they actually ran out. WTF? so funny. so then we decided to go to our house, park and walk to a bar. we tried this new bar out which we actually loved. we had more drinks there, played pool and danced in the parking lot. SO FUN! we all went to get Chinese food after and that's where it all becomes blurry. ;) the next morning i woke up sore with bruises all over me. oh yah, did i mention that we all got in to a wrestling match too? HAH! good times.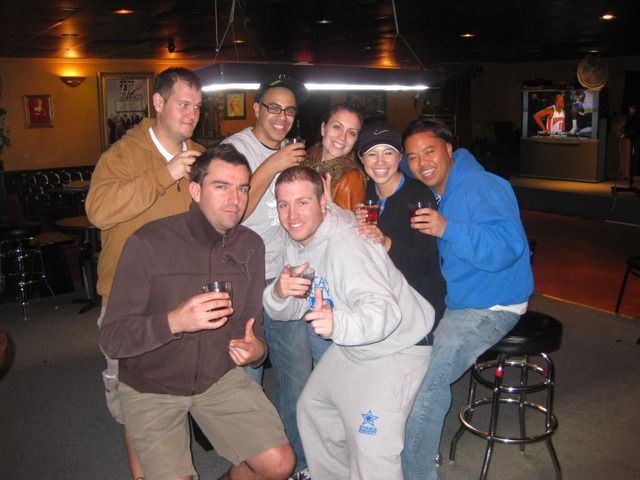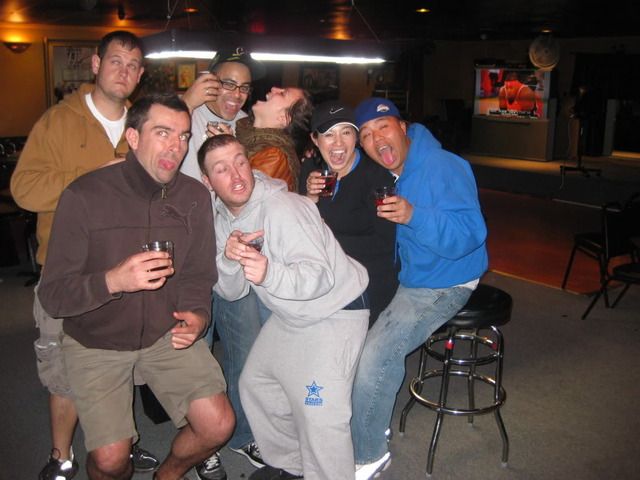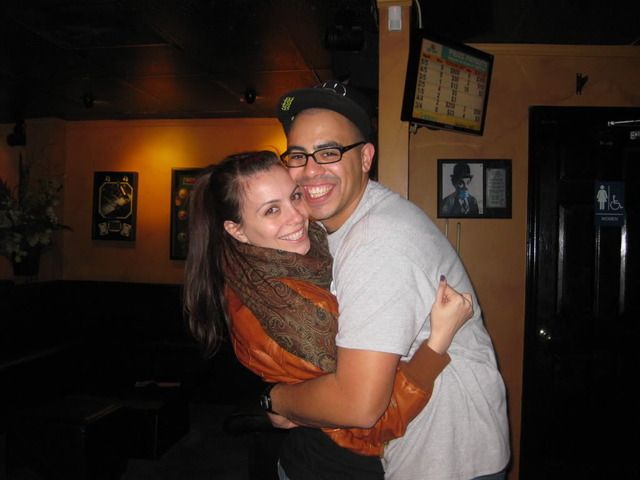 Boyfriend and I are off to VEGAS tomorrow! Can't wait! we will be "waking up in vegassssssss". teehee. cheese i know.
Hope you all have a FABULOUS weekend! XOXO