Peanut butter chocolate chip rice krispy treats! ♥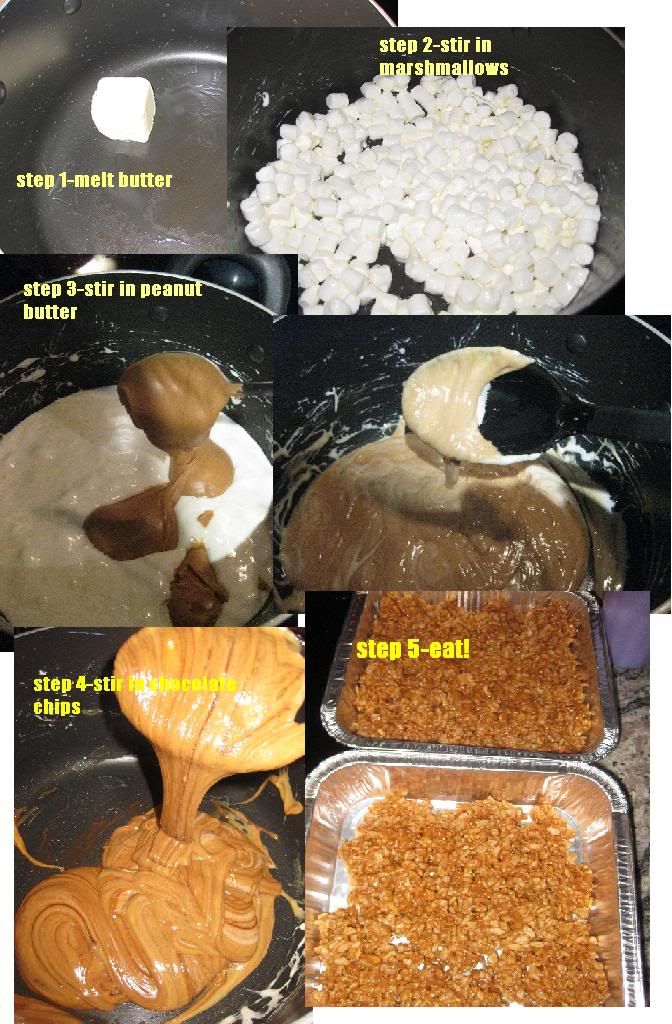 i forgot to take a pic of step 4 1/2-putting the rice krispies in but you get the point. ;)
Boyfriend and I went to a few vintage stores last weekend and I didnt find anything except for this apron skirt that makes me feel like a new woman. i swear it has magical powers. i put it on and want to be the next top chef...and i also dance and sing as if im the best cook ever. thank god boyfriend just laughs and takes pictures and doesnt find it a turn off when i some how manage to make up a song about baking. teehee!
love you boyfriend. even though we fight for kitchen space. ;)
This Valentine's weekend we will be doing a lot of cooking. yes,
WE
. i think it's so fun to cook together! i love everything about LOVE and this holiday is all about sharing the love.
i love you Brandon.
i love you Dad, Mom, Mom and Hal.

(i call my step mom, Mom.)


i love you brothers. all 3 of you. and sister in law.
i love you Scarpelli's. you are my second home and i thank you for loving me.
i love you friends. so much! you have no idea.
i love you mixie and mowgley. (our kitties, babies, life.)
i love you house. you are so cute and keep us safe.
i love you job. i met great friends and love what i do.
i love you camera. you are always there.
i love you food. you are always there.
i love you readers for making me feel so loved and special. i love blogging.
i love you dance. i miss you and will start dancing soon. very soon.
i love LOVE.