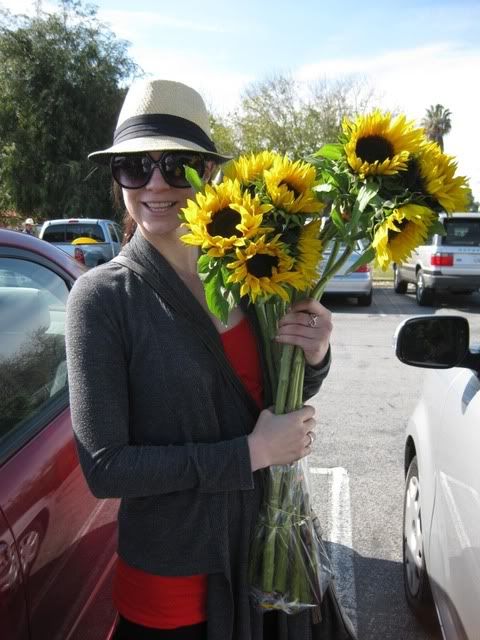 Boyfriend and I went to the farmers market on Sunday and I loved it! we went a little too late so everything was already picked through but i did buy two bundles of my favorite flowers.
Sunflowers
are so dreamy to me and I love the way they look in our home. we also bought some broccoli, asparagus and kittie grass. too bad our cats look at the grass like "that's supposed to taste good?" ha! our fatties love mashed potatoes so im not sure why we both thought they would like grass. hmmphh.
so, Brandon taught me how to drive stick shift last night. we actually had fun and i loved the way he coached me. his little comments like "baby i am so proud of you and baby this is so sexy" made me blush. love him. but you ALLLLLLLLLLLLLLL know that. hehe
Hope you have a great humpity hump day!