Hi guys! Sorry i have been MIA. i'm back and ready to post away..last weekend was ehh...B and I saw Alice in Wonderland at the El Capitan and it sucked. UGH so disappointed. the "experience" was cool (confetti everywhere) but the movie was lame. i love kid movies but this was weaksauce. Johnny Depp should know better. :(
anywho..i took a cardio barre class last night for the first time and
LOVED it
! OHMYLANTA i am so sore but feel amazing. i highly recommend it for those who love to dance and sweat.
It's my hunny's bday on Friday and i can't wait! he's turning the big
TWO SEVEN
. EEEEEK!! scary since im next. lol. surprises in store. ((((yes Brandon, i said "surprises". deal with it. ;)))))
P.S. the hunny hates surprises. but i love them...so i win. teehee.
things that make me smile:BalloonsBrandon came home with a balloon bouquet last week and made me smile ♥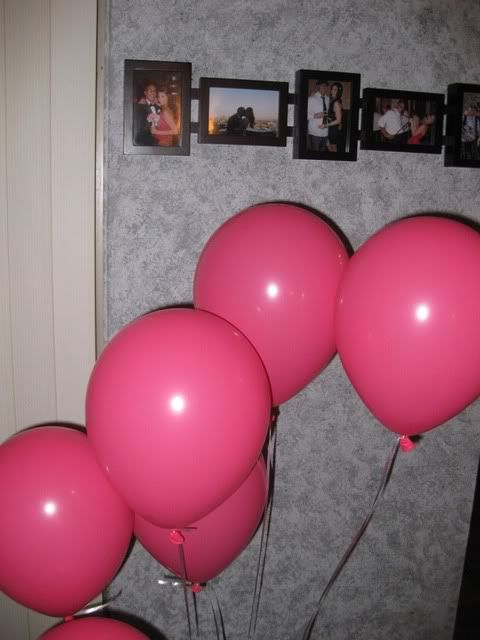 Mixie Marie the Queen of Tarzanashe is my best friend and gives me kisses and makes me smile.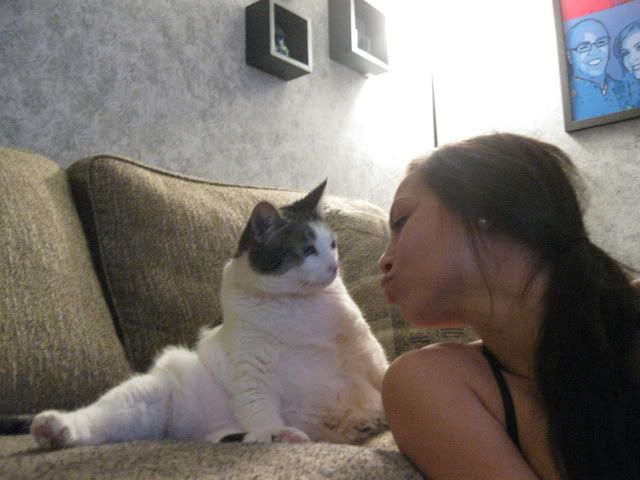 Brandonavich
he's the very best and makes me smile.
Missed you guys! i will be catching up on all of your blogs soon.
Have a great day!
XOXO