Happy Friday guys! although it's not a very happy one for me. i have been sick the past few days and it sucks!! i went to the dr yesterday, a walk in and waited 2 hours!!! the dr said i had a sinus infection so she gave me antibiotics and a pain med. well i took the meds after dinner and sure enough i am allergic to the pain med! so how did i spend my night you ask, well trying to scratch my face off, crying, getting sick, shaking and being super dizzy. i am waiting for the dr to call me and tell me what to do. i feel so worthless. i want to sleep but i cant. i want to cry but that will just make my head hurt worse. i want to cuddle with B and he has to work. WAHHHHH!
Brandon has been the very best! thank you for taking care of me and putting up with me. thank you for making me dinner. thank you for waking up every time i did. thank you for caring for me. i love you.
we are going to San jose this weekend to hang with B's siblings! so excited but i hope i feel better fast!
i leave you with this pic on our way to Venice beach. i have been living in my fedora this summer. beach hair and hat makes me smile.
xoxo have a great weekend!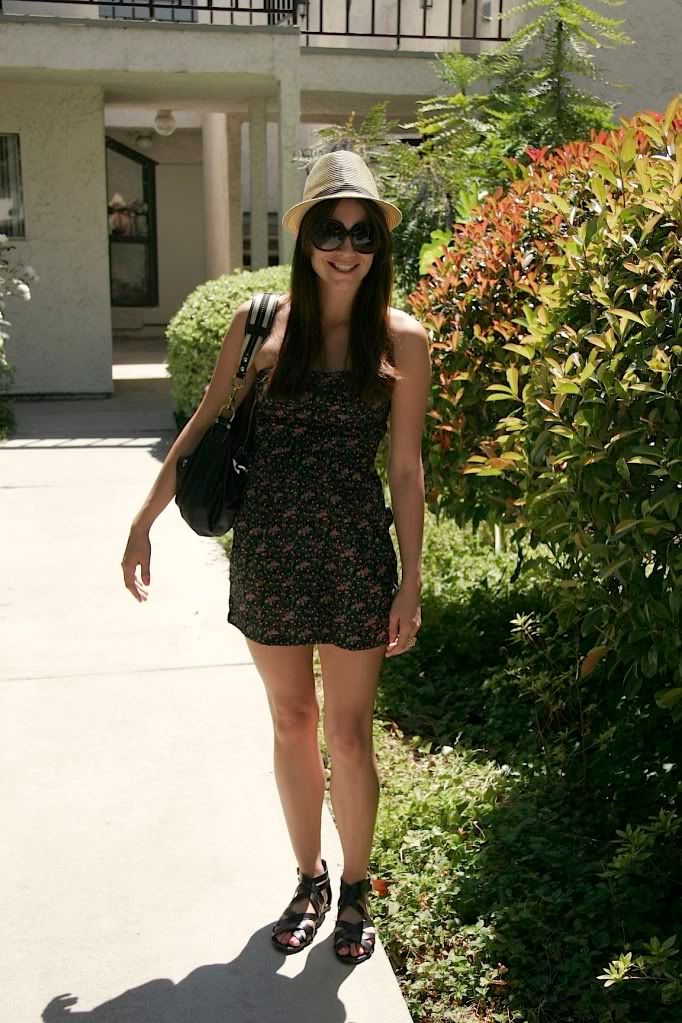 ♥ F21 dress
♥ h&m sandals
♥ coach bag
♥ random hat vendor in venice
♥ target glasses
♥ DIY ring from shopBlicious