hi lovies!!! i missed you!!!! My Korea/ China trip was amazing! i learned a ton and have a post coming soon. :)

But..here is MY story! the best proposal from my side. His side coming soon. ♥

i know i've said it about 100 times on this blog but Halloween is my favorite holiday. favorite! i LOVE to dress up, i love themes and i love having Brandon in costume as my partner every year. see here! never in a million years would i think HE would ask me to marry him on my favorite weekend. ((and really, i am ashamed of myself. for being so anal and analyzing every situation.... i just didnt think about it))

so, Friday night I decided to have a party. YES, i planned it. it was very last minute. Brandon kept pushing me to have a party a few weeks ago for Halloween and i thought something was up. would he propose on my favorite day? would he?? but then i wasnt sure if i wanted to have a party since we were "saving" and then he started complaining about dressing up as Ken so i thought ....nope, he's not. so fast forward to two weeks ago, Friday night was the only night we didnt have plans and i had asked B if he wanted to have people over and he said it was up to me. so i decided to go for it, sent out the Evite and started planning. little did i know i was planning my engagement party!!!!!!!!!! There was no way he was going to propose since i planned it all, right?? Friday comes around and we are ready to party. I made mini pumpkin cupcakes, decorated our whole house and we made a ton of jello shots. People started showing and everyone was in costume. MY FAV! Brandon and I dressed up as Ken and Barbie and it couldnt have been more perfect for what was about to happen. ♥ ♥ ♥ ♥ ♥ ♥ ♥ ♥

it was close to 10pm and i was in the kitchen making a drink and B said "hey b, why dont you give everyone a jello shot" and he yelled "everyone want a shot" and everyone screamed "yes"! so oblivious me said "OK" and i started handing them out. People kept saying "Brandon needs one" and i was thinking to myself why doesnt he have one. give him one. and they said "i had to give it to him". so once everyone had one, i walked over to B and handed him one and quickly turned around and said "CHEERS and thank you all for coming" and Brandon was like WAITTTTT!! he clearly didnt think i would make the toast first. ;) and he started talking. i was thinking to myself, why is he talking? why is he talking about our crazy year? he hates talking in front of people....so he proceeded to say "we've had a long year with many ups and downs and the REAL reason why you are all here is....and i started to cry. he turned me around so my back was towards everyone and he said the sweetest things in the world. i dropped my jello shot and cried like a baby. i was a mess. he was on one knee and i couldnt even see him because my face was leaking. then he asked. "this is the life that i want, Brandi Marie, will you marry me"..i was honestly gasping for air and then thought, shit i didnt answer and started screaming YES, YES, YES!! everyone started screaming and clapping. B and I hugged and then he said "turn around" and right when i did....i was hit by another emotional semi truck. my MOM, STEP DAD, DAD, STEP MOM, and BROTHER's were all behind me. i lost it. i literally felt like the luckiest girl in the world! my mom and dad in the same room? WHAT???? My brother's and their significant others, B's mom and his sis, some of our closest friends all there to watch the magical moment in our lives. Brandon planned everything down to the minute. who knew my parents were waiting downstairs for him to say "the real reason why you are all here is..." and the best part is that it was all caught on tape. he had the whole thing taped and it's amazing!!! when he is down on his knee my mom is literally right behind me. so crazy!! i was so surprised and i am so thankful to have Brandon in my life. we have been together for seven years and he still managed to pull off the best proposal ever. ALL of our friends knew and i had no idea. they were all there for US! crazy. looking back some things were a little off, like my best friend being so weird to me all week leading up to the party, but since i thought there was NO way he would, thought he couldnt afford it, that there was NO WAY it would happen. CRAZY!! seriously, the night is kind of a blur but the best blur ever. i didnt actually look at the ring until the next morning and my first words were "that wasnt a dream?!" It was a fairytale proposal and i am so lucky i get to marry my very best friend. i couldnt have dreamt up a better way to hear that one question that melted my heart. i always thought i would cry but never had i imagined i would be a wreck. but a good wreck. i was honestly standing beside myself. it was incredible. everyone wanted to take pictures of me and my fiance. screaming for
ME
to hold up my hand. all i could do was giggle and cry. i kept thinking "
this is it, this is our moment
". ♥
the best moment of my life.
dying!!!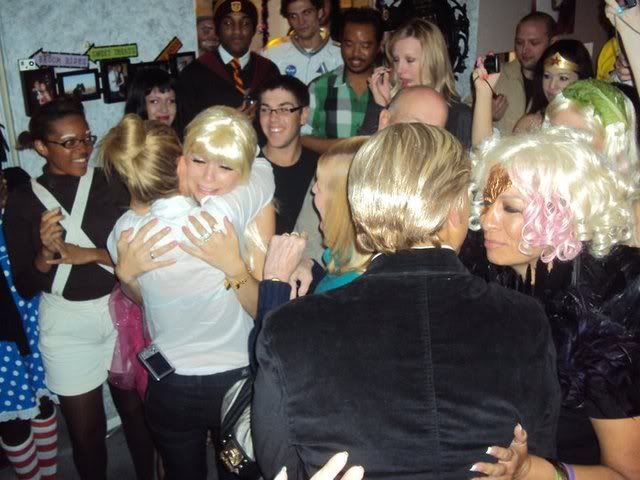 before the proposal. i had no idea...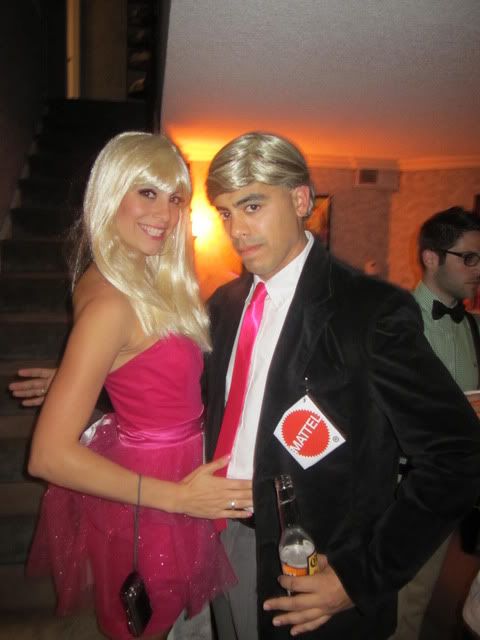 the cupcakes i made for my engagement party.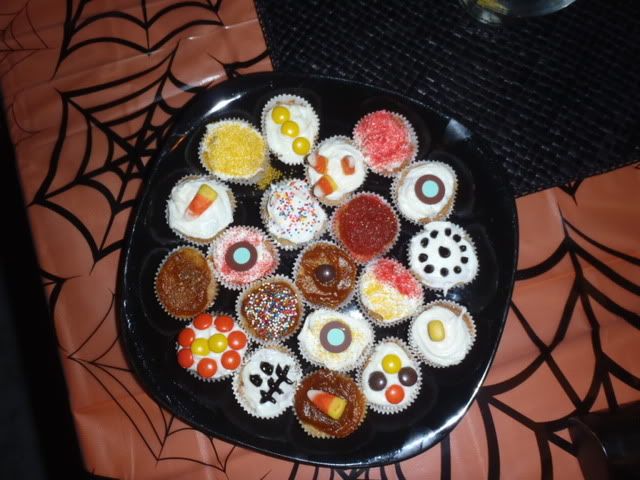 my family!
the sibs.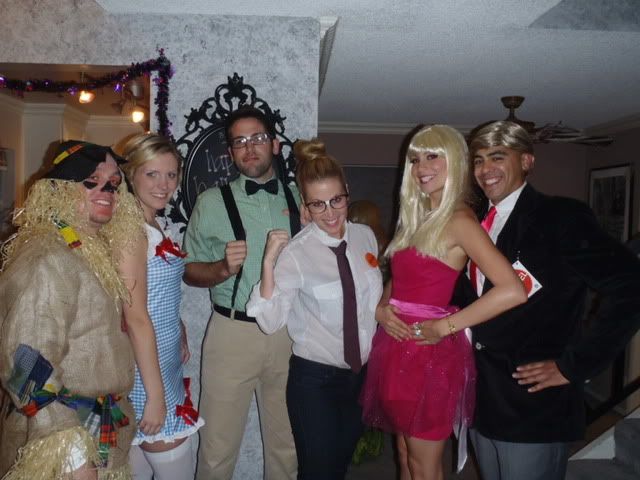 brother and sister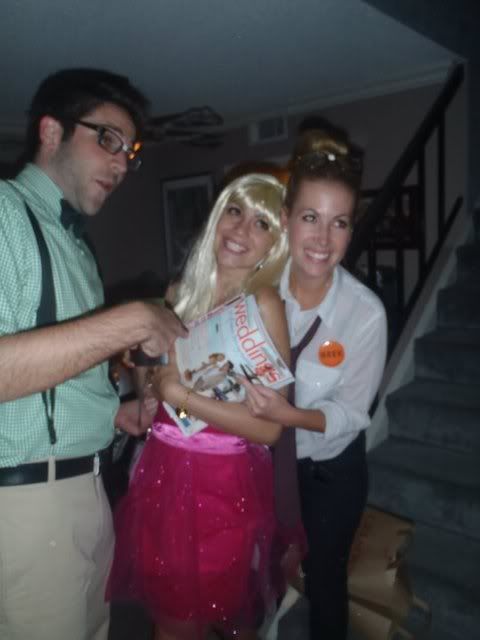 the girlies checking out my ROCK! ;)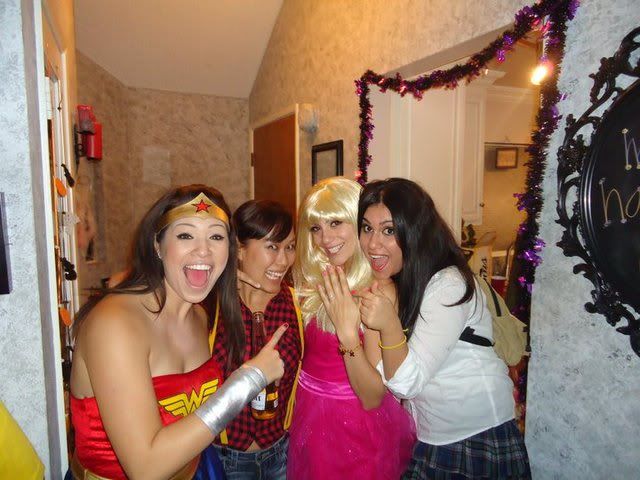 my sisters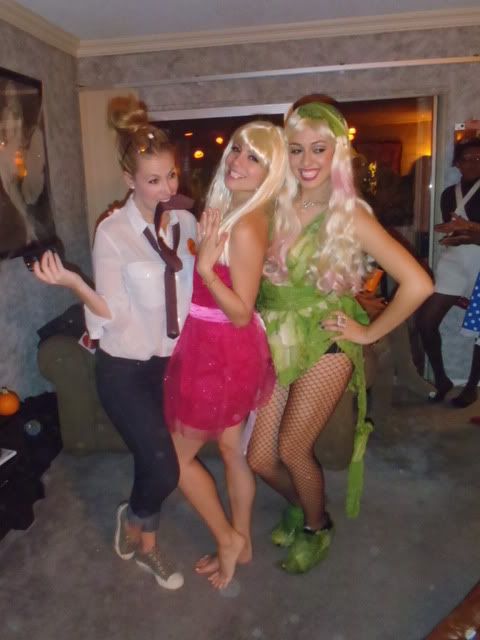 my favorite astronaut!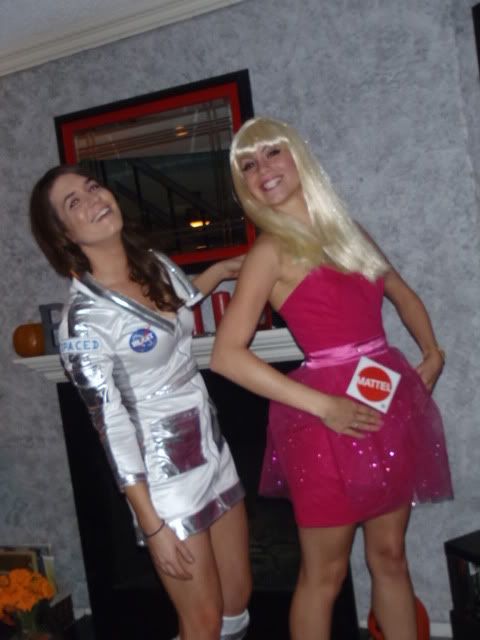 my dad and step mom


the love of my life!!!!!!!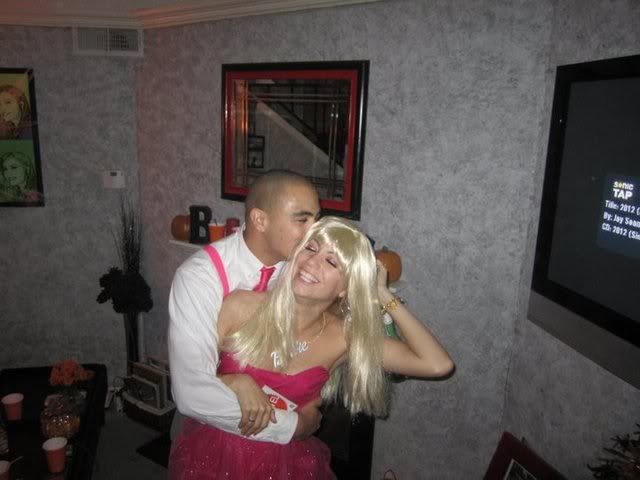 ♥ 10/29/10 was the best day of my life.
♥
we are off to plan a wedding!
Blicious may be moving to engagedtobmarried. stay tuned. :)
XOXO
Brandon's FIANCE!