Happpppy Monday!how are you? i miss you.
B and I have been so busy with work, work and oh...work. and being engaged!!! we've starting making our lists, researching online and picking our colors. so exciting!!
We went to Pink Taco a few weeks ago to see an old friend who was in town from Australia. These are some of my favorite guys!! After some tequila shots we went for late night donuts at Winchell's. holler.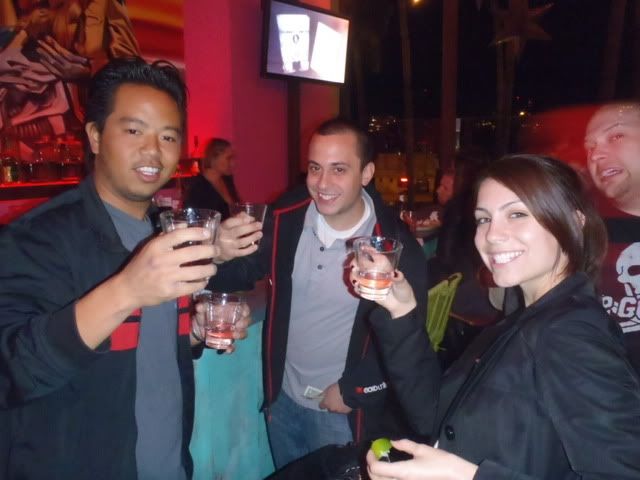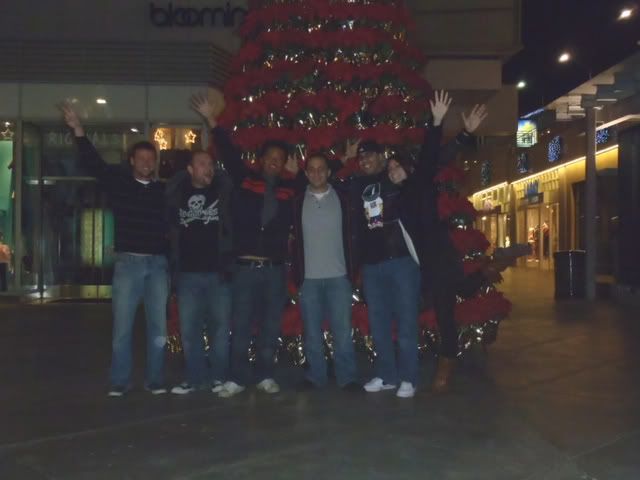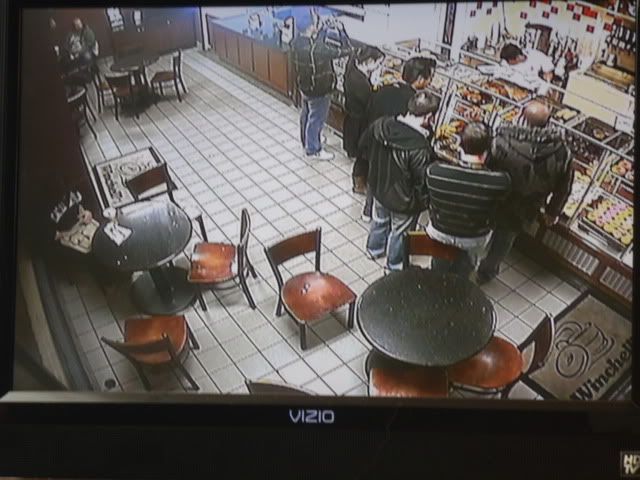 We also decorated our house and it literally looks like Santa threw up on our house. well that phrase only works if you imagine Santa's throw up as lights and decorations. Our house is candy cane lane. so fun!! our tree smells yummy, our stockings are waiting to get filled and the mistletoe is a perfect excuse to kiss my Fiance.pics coming soon.
but for now...Mixie wanted to wish you all a MerryChristmanukah. ♥
Hope you all have a great week!!
xoxo