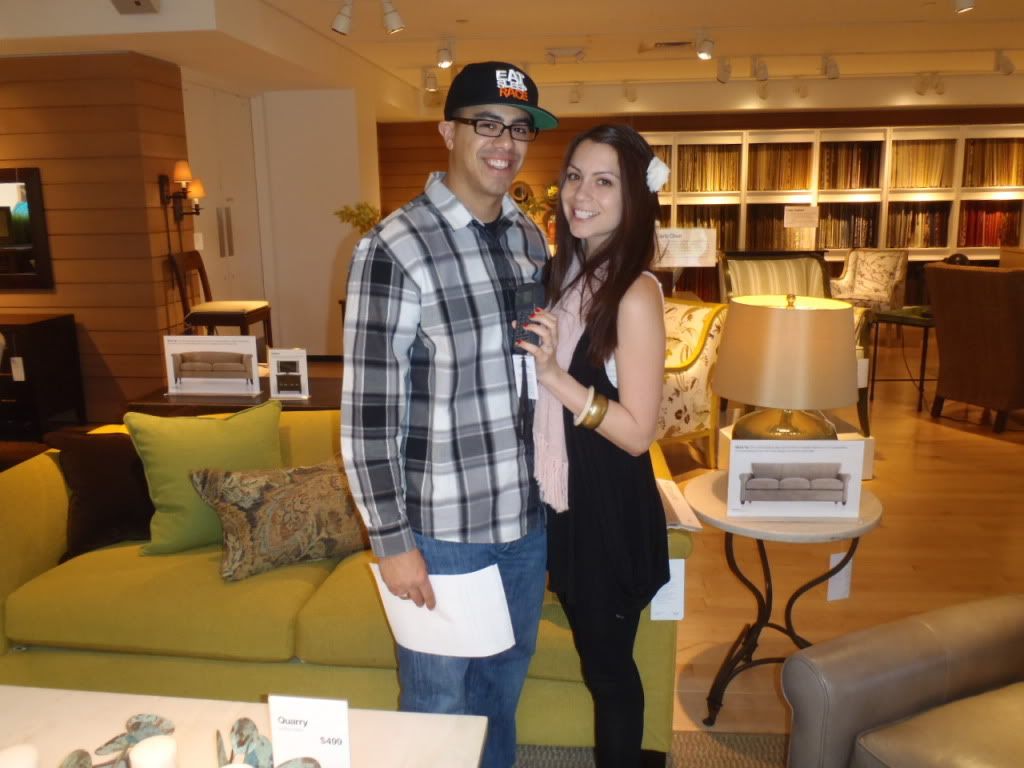 Hi Guys!
I hope you all had a lovely weekend!
I had one of the best weekends full of birthdays and wedding planning. sorry but this post is going to be a bit sappy and oh so lovey dovey.
Friday night it was my youngest brothers 20th birthday. TWENTY!! uhhh im getting sooooo old! EEK! we made homemade sushi with family and friends and had the best night.
Saturday B and I sat in bed all morning and made our beautiful engagement party invitations on
paperlesspost
which by the way i highly recommend instead of evite. amazing!!! and it's so personal. we love it. I've also developed a problem.
i.can't.stop.checking.it!!!!!!!!!
Brandon closes the computer every time i attempt to open it. so what would any normal person do?? download it on your phone right?
love my droid!!
anyway..the engagement party is planned and we are so excited! i have dreamt of all this since i've been a little girl. in my diaries
(yes, i still have them)
i have written down i dont want to get married until i'm 28 years old. i will be 28!!!!!! ♥ I have always talked about the engagement, the parties, the showers, the bachelorette party and
THE
day. the moment where i lock eyes with Brandon and hopefully
(most likely not)
keep IT together. CANT FRIGGIN WAIT!!!!!!!!!!!!!!!!!!!!!!!!!!!!!!!!!!!!!!!!!!!!!
i am a typical girly girl! i love all things pink, anything with hearts, love lace and love LOVE. Planning our wedding is honestly the best feeling in the world! we have all the love, support and help from so many amazing people and we wouldnt be here today without all of them!
Sunday Brandon and I woke up early and started our
REGISTRY!!!!!!
let me just say for the record i have been warned that it was stressful, long and you just want out after a while. ummm, not the case with us. WE LOVED IT!! the only stress we had was which colors we wanted and praying they would be still be available when we get married. there were SO many options. heaven! we got our scan on for 2 hours and called it a day. best feeling ever.
we registered for OUR wedding!
! i just can't believe it's all really happening. ♥ ♥
After registering we went to my moms to celebrate her birthday! we had a nice lunch with the fam at the beach. heaven!
If any of you are married or are getting married, have you registered?? how was your experience?
XOXO
b