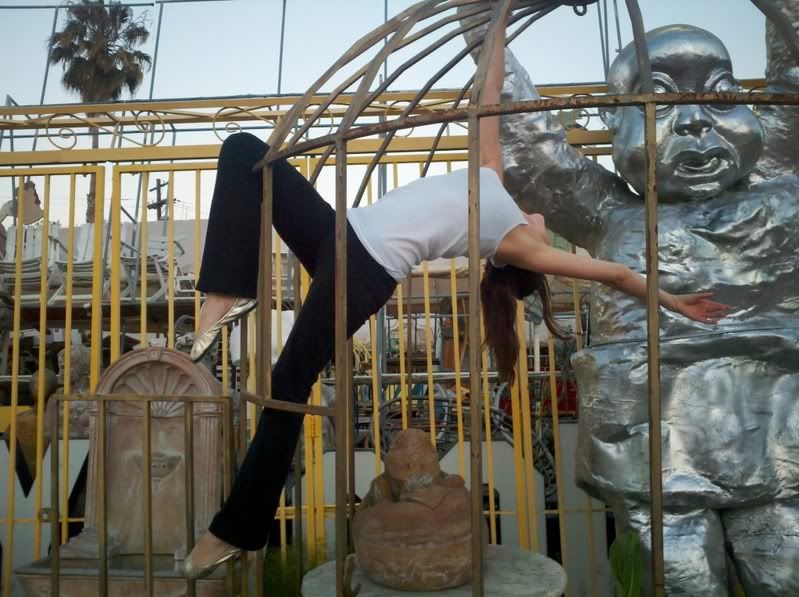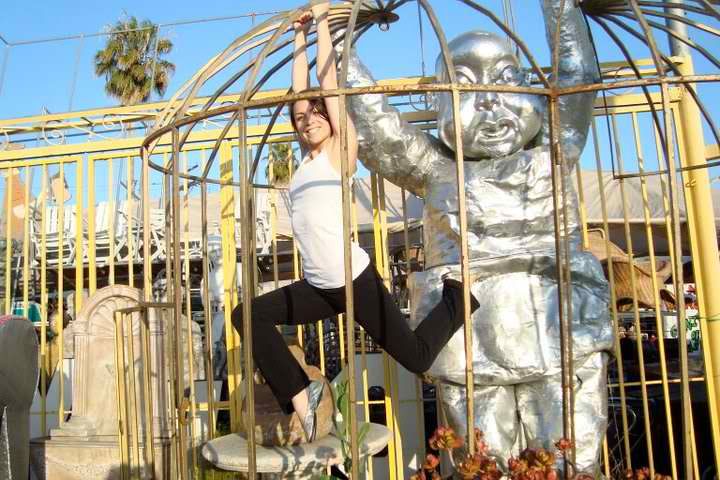 A sneak peak in to one of my dances for the show...We are birds in a bird cage. SQUAWK! oh yah! so exciting. the best part about this cage is that it sits on the corner of La Brea and 1st street and we got quite the crowd when we were practicing. for example-a cop came on his loud speaker and told the girls that's how people get hurt, another guy pulled up to the light and took pictures on his cell phone and every time someone walked by we got the strangest looks. priceless. practice makes perfect right???
Show time is in 2 days and I'm excited but so exhausted. We had rehearsals from 7-12am last night. coffee is my best friend and it's not even that great of a friendship right now. i need more.
Happy Thursday on this gloomy day. it was seriously raining on my way in to work. yuk.
xoxo
b