Last Sunday was the best day ever! My family and my soon to be family threw me the most amazing bridal shower ever! it was beautiful! 40 of my closest family and friends with the exception of a few out of towners came to support Brandon and I. It was perfect. There are no words to describe how honored, blessed and loved I feel. the decorations were amazing, the favors were perfect, the food was amazing and the entertainment was hilarious!! The girls know that Brandon and I are Michael Bolton fans. don't judge! it's an inside thing and we can't help that we are HUGE fans. ;) so the girls ordered an impersonator to sing to me! It was amazing although he looked more like Rod Stewart and was one hell of a comedian. amazing!!!! one of the favors were lighters that said "a man loves a woman-B'Squared" and all the girls had them lit. so perfect. I can't even explain how hard we were laughing. Smiles all day long!! The best part was when he was singing my favorite MB song Brandon and my step Dad came out with flowers. PERFECTION!!!! ♥
I have the best family and I am one lucky girl!
Thank you all who made it the best day ever! I have been so blessed to have the amazing support and love behind B and I. We had a beautiful engagement party (
here
&
here
), my closest girlfriends threw me the the perfect intimate bridal shower (
here
) and now our families came together and hosted one amazing shower! I love everything about our wedding activities! Bachelorette party is next and then off to marry my very best friend!!! EEEEEEEEEEEEEEEEEE!
53 days!!!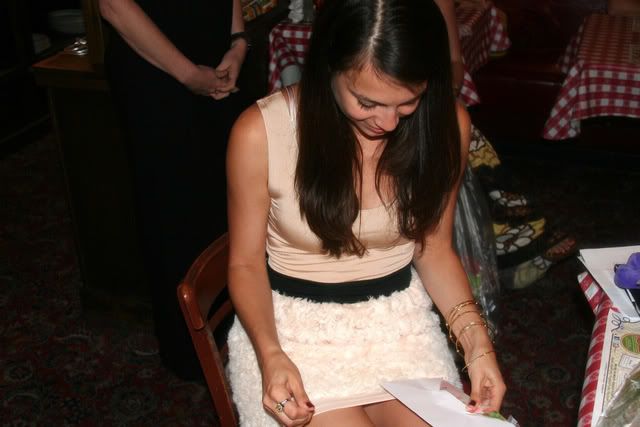 I was going through the pics and saw this edited version by Brandon. so funny!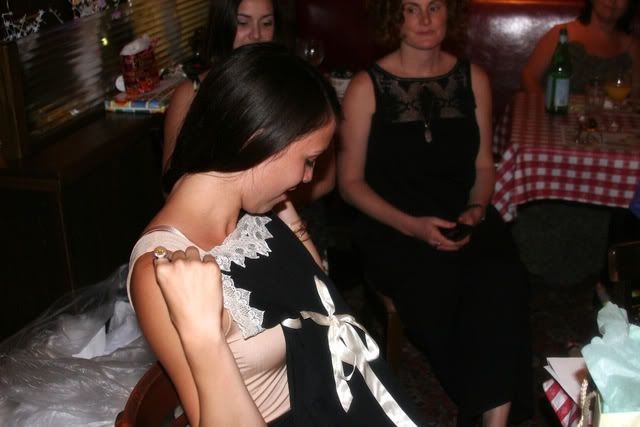 This sign made me cry when I walked in. ♥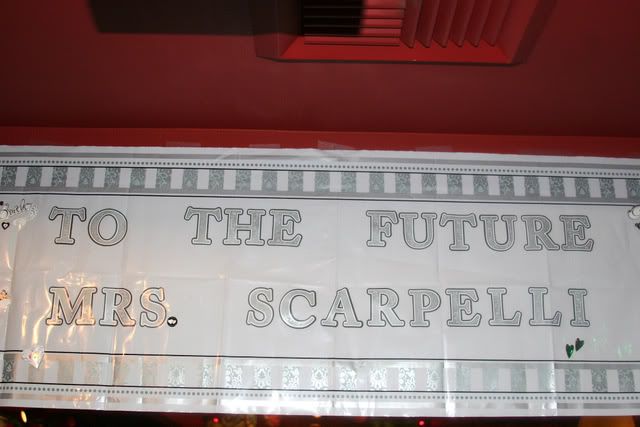 My future Scarpelli sisters! ♥

2 men I love more than anything!
My MOH!!!

My hot mama's!!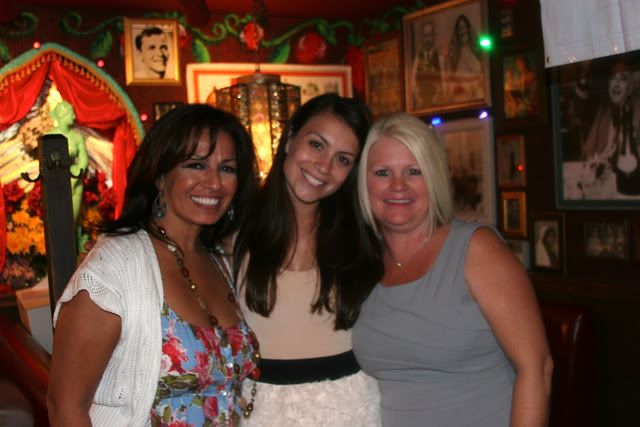 My sister in law/ bridesmaid/ amazing bouquet maker!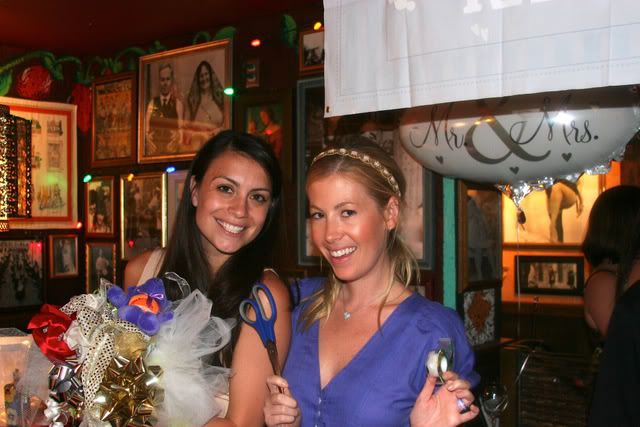 Mr. Michael Bolton himself...

My gorgeous bridesmaid Crystal!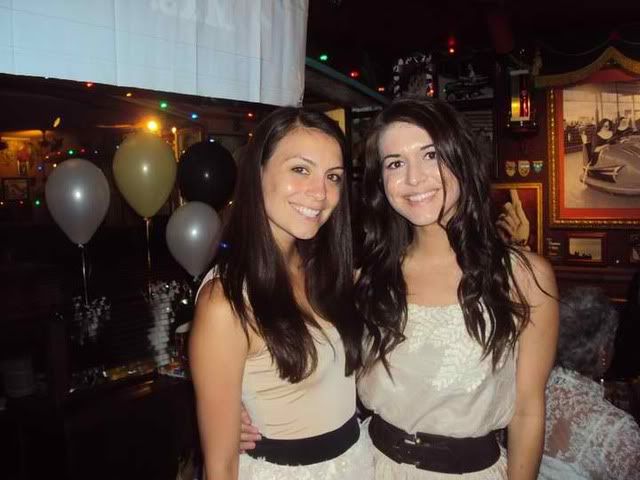 B'Squared with THE Bolton.. Rod Stewart, no?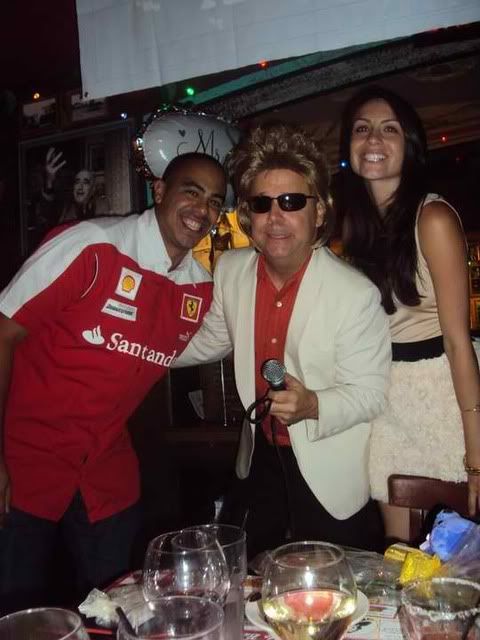 My girlies!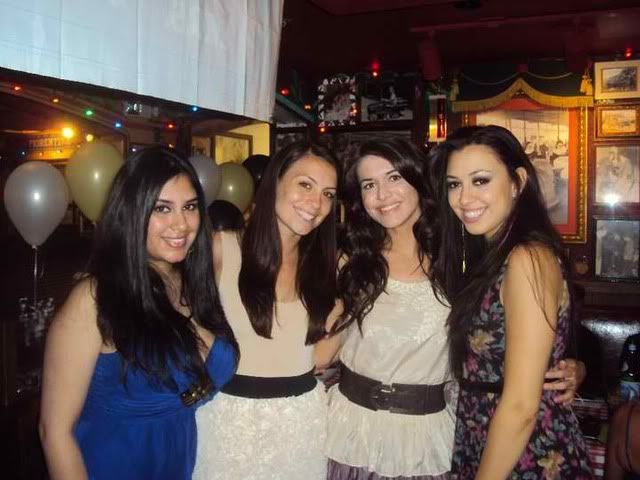 My amazing Mom! ♥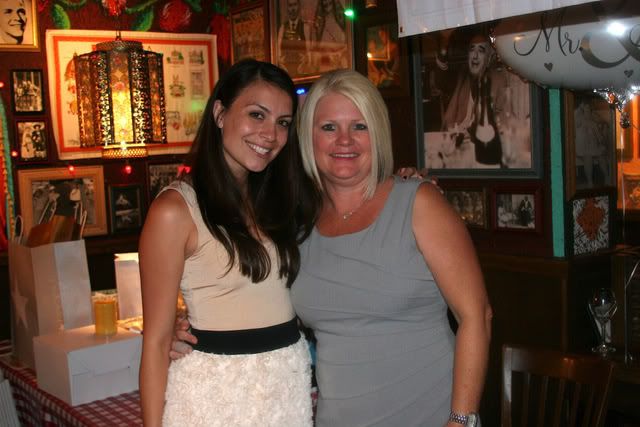 ME, the bride to B!!!!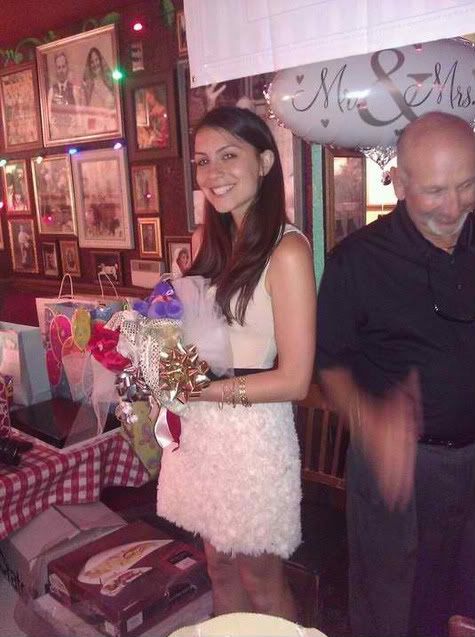 ♥ dress-Zara
♥ heels-Bakers
♥ watch-Michael Kors
♥ brandi bracelet-Etsy
♥ bracelets-Forever 21
Hope you are all having a great week! My week is super busy, I have a sinus infection and Im off to hong kong in a couple days. EEEKKKKK!
xoxo
b