Hard Candy nail polish
..on the count of 3! 1.....2.....3.....sighhhhhhhhhhhh!
This stuff is
THE
shit! This is where my passion began. When I was just a little
lass
I begged and begged my mom to buy
e v e r y
color for me. I may have painted my nails back then like a person wearing a blind fold but the rings they came with?!!? My two very favorite things ever; nail polish and rings!! oh the rings...
the
rings that never fit any of my fingers but my pinky and yet I thought I was too cool for school. The rings that would show people you had the coolest color on the block! ugh...so I just googled Hard Candy nail polish and IT still exists. I need to revisit this and possibly add to my collection [again]. I can wear the rings as necklaces or something.. :)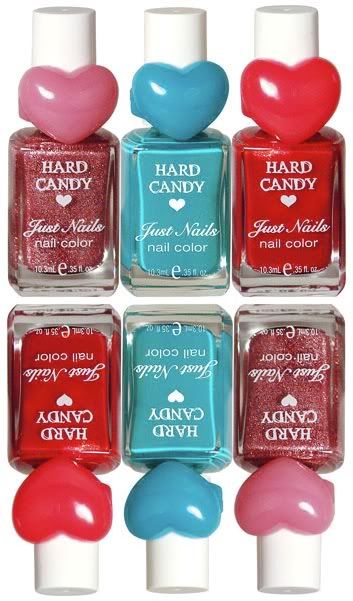 Did you wear Hard Candy? Did you collect the rings in every color?
xoxo
b