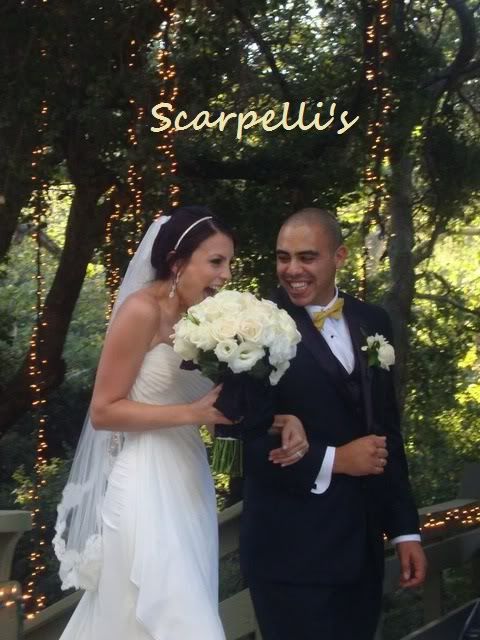 Happy Wednesday!
Things that make me smile, laugh, cry and sigh...
[smile] staring at my freshly painted nails. Ocean Love Potion by OPI, i love you.
[smile] When people call me Scarpelli. I just love it so much. Makes me smile.
[sigh, cry] Trying to level myself out. Stress is killer and I need to take a step back and enjoy what I have. Life gets so overwhelming.
so
so
SO
! But I am
so
blessed and thankful for what I have.
[smile] An unexpected trip to NY coming soon!
[laugh] Playing DrawSomething. OMGPOP! addicted.
[smile, laugh, cry] two words-
Breaking Bad
. Do you watch that show?! My girlfriend got Husband and I hoooooked! We are so obsessed. but it's rough to watch at times..
[smile] The picture above just makes my heart melt. It will
forever
be the happiest day of my life. and when the going gets tough...
This
Scarpelli takes a look back and smiles. :)
Hope you all have a great hump day!
xx
b