Life is funny.

This morning a co worker brought in cupcakes from his favorite bakery for
my
birthday. He was explaining to us that they had the best cupcakes and when I looked at the label I
died
. It was from the place we got
our wedding cake from
!
A Sweet Design
!! Funny how life does that. I needed that. ♥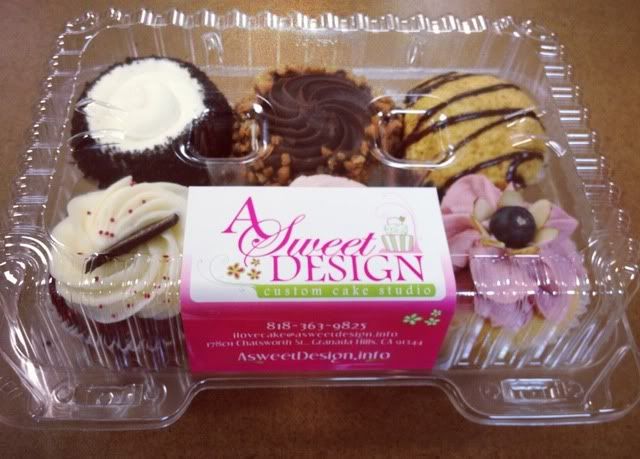 Hope

you

all

have

a

great
day!
xo
b