B and I were driving down Ventura blvd looking for a place to grab drinks. We both saw a crowd of people standing in a dark small parking lot and saw the
KOGI
truck!!! We were both WAY too excited and B busted a biatch and we waited in an hour long line. it took foreeevvverrr but oh so worth it. they were
so good.
THISGOOD!
i got the sliders which were AMAZING and B got a burrito. the food was so yummy and so cheap. MMMMM... who knew this post would turn in to a Kogi review but if you see the truck you
MUST
stop! :)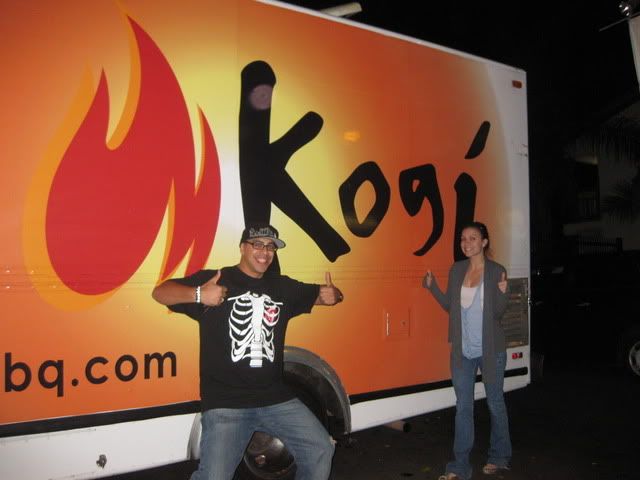 Brandon left the house at 4AM to head out to Button Willow. insaneinthemembrane. i cant wait to leave work and go meet him there. mini vaca! ♥
HAPPY FRIDAY! Hope you all have a great week!
XOXO
54 days until our Jamaica trip