Sunday night I went to see the movie Bridesmaids with a few of
my
bridesmaids and my hubby to be. Brandon made the best dinner before the movie (i.mean.the.very.best...tiny sliders and yummy veges..le sighhh).
When all the girls got there we couldn't help but laugh (i mean DIE) over the fact that we were all wearing some sort of leopard print. NOT PLANNED AT ALL. it was pretty amazing! When the last girl walked through the door (hi Angelique) and she had leopard booties on we died.
funniest thing ever!!!

The movie was hilarious. i loved it! The world needed a girls point of view oh so badly. i highly recommend it if you want a good laugh. and wear leopard...it'll make it more fun. ;)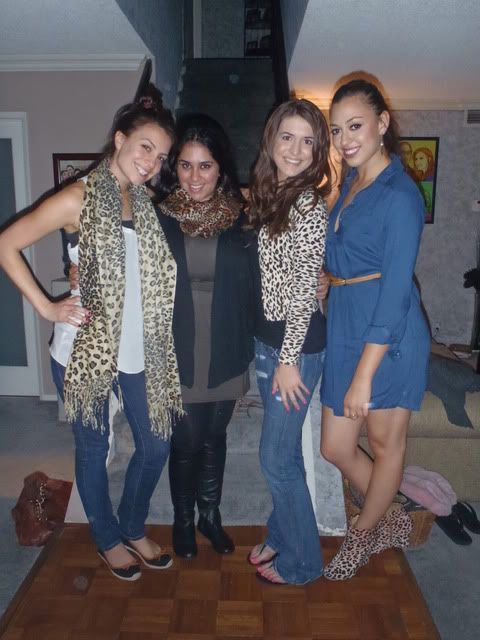 ♥ scarf-vintage ♥ tanks-American Apparel, Forever21 ♥ jeans-Guess ♥ flats-Coach ♥ watch-Michael Kors ♥ cardigan-grandma's

taking a shot before the movie! CHEEEEERS!!
happy Tuesday lovies!

xoxo
b