On our wedding day Brandon sent over a very
special
gift. We were not exchanging actual gifts since our insane honeymoon was our gift but we did special cards. He completely one upped me for sure. That man! He went to Willow Springs one weekend while I had girls day
shopping for our Vegas wigs
to write his vows. We wrote our own vows
(that will be a different post)
and he documented his whole day and made me a book. I have not cried that hard ever!!! I mean I could not stop. We (the girls) were getting ready and this insanely beautiful bouquet of flowers shows up and a book from Brandon. NO gift on this earth would have made me react that way. It was the best gift ever! Thank god I had just started my hair and not makeup. Everyone in the hotel room was crying...such an amazing moment!
I made him a card and with the help of his amazing Auntie sent him over his favorite snack; spam musubi. sick, i know but that boy loves it!
What an amazing amazing day!
He makes me melt...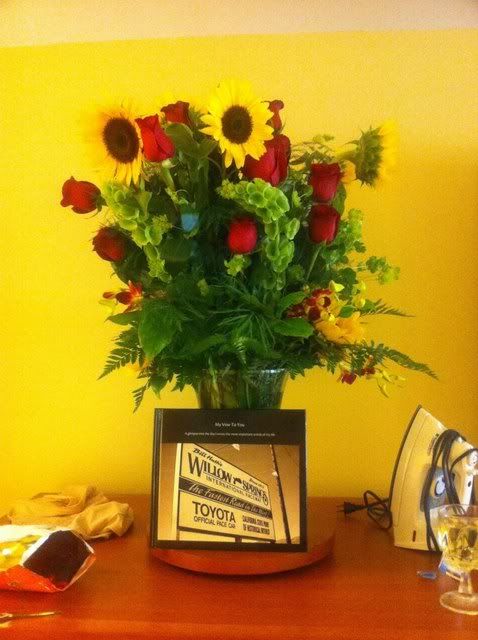 Hope you all had a great weekend!
xoxo
b