so...If you're a Blicious reader, clearly my favorite day is Halloween. or shall I say my favorite weekend is Halloween weekend! ♥ I love dressing up!
Brandon and I went as bride and groom trolls! Everyone got a good laugh and I enjoyed being a bride again. I wish I could get married every year...
to the same guy of course.

Friday night-we had a party at our place and reminisced about the most
amazing.proposal.ever
. ♥
I got to wear my wedding accessories
(earrings, dance shoes, garter, a similar bouquet..)
and B wore everything but his bow tie. he's so handsome. Even with that ridiculous wig on..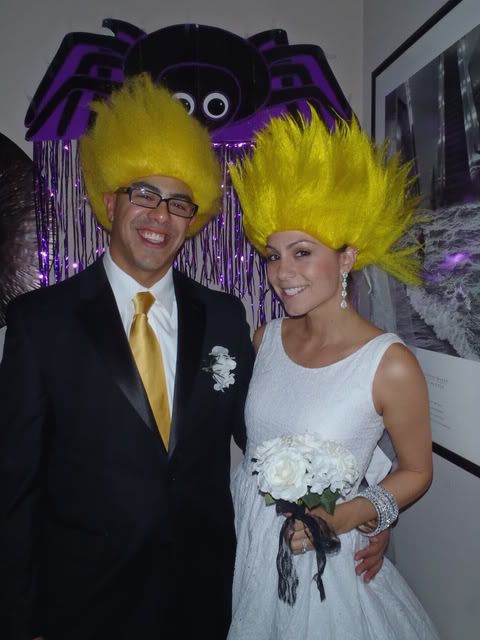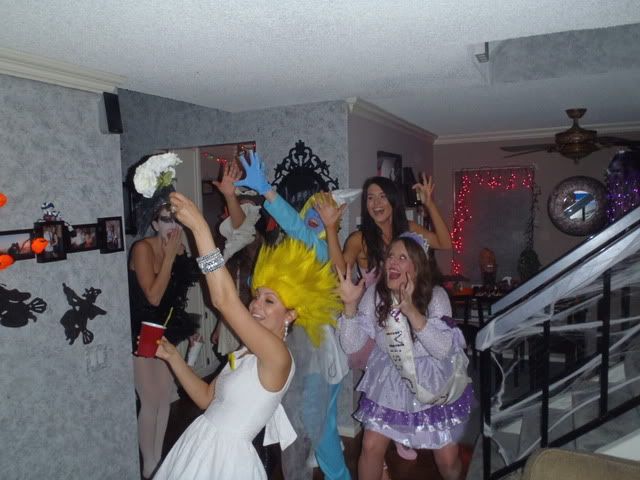 Saturday night we went to a surprise bday/ Halloween party and then went to a party at my friend Dana's. unfortunately we drank way.too.much. on Friday night and I felt awful all day sat.
all.day.
but we still had a fun night! :)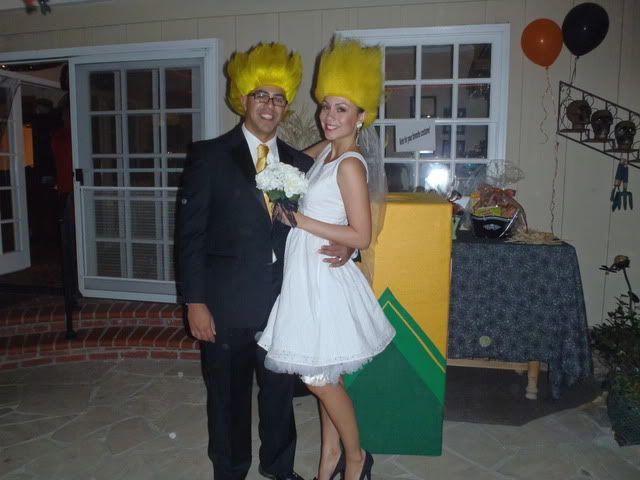 Sunday B and I relaxed, went to Super car Sunday
(it's a car show thingy and I agreed to go only if I could wear a tutu. yay me!)
I'm thinking Tutu Sunday will be a thing now. yep, it will be. done thinking...
We cleaned our house, watched the Cowboys lose (ughhhh) and carved pumpkins!!! one of my favorite things to do!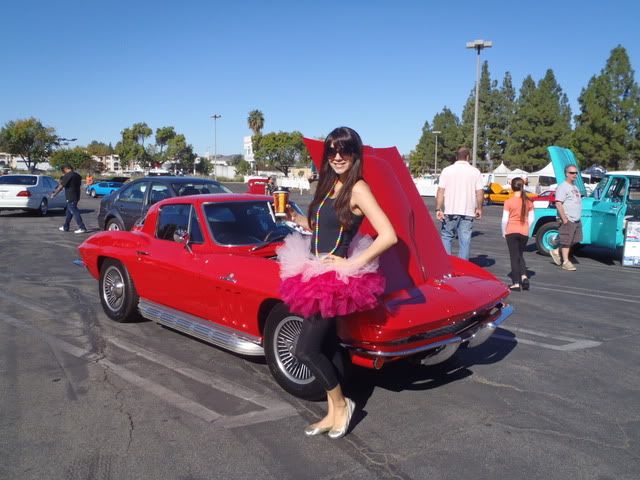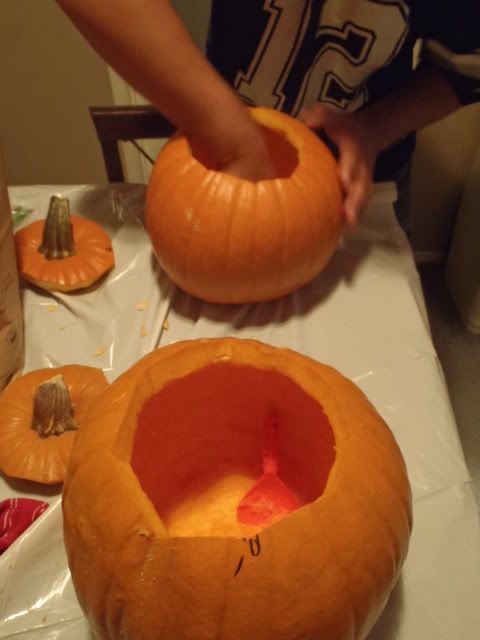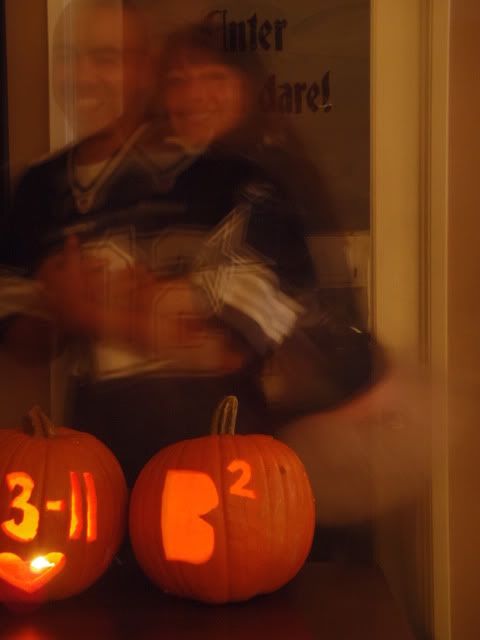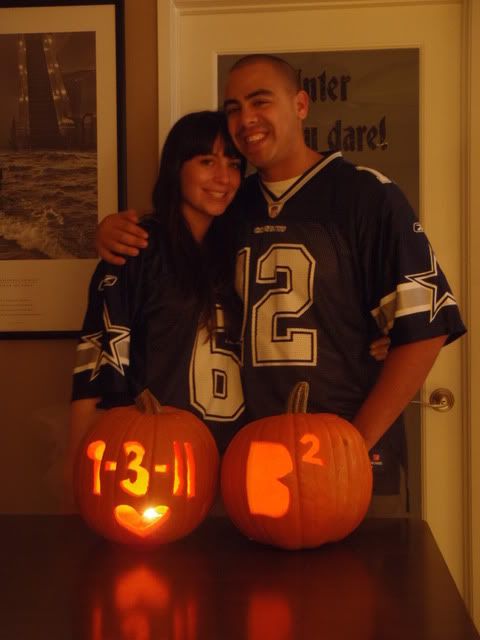 I'm IN LOVE with our pumpkins! ♥
Monday-aside from work...B went to Vegas for work (boo.) and
Tracy
, my parents and I went to WeHo for the
parade
!! Can I just say it's amazing down there. To people watch, to get creeped out and to get a good laugh! So fun! I went as a raver/ Juilliard drop out/ crack head/ OMG she has pink hair girl. After the parade we went to a bar in Sherman Oaks and saw our ghostbuster friend Brett.
The other "B" in our lives.. ;)
well actually his car outside the bar was the reason we stopped. It was such a great Halloween weekend. So easy, breezy, funsies...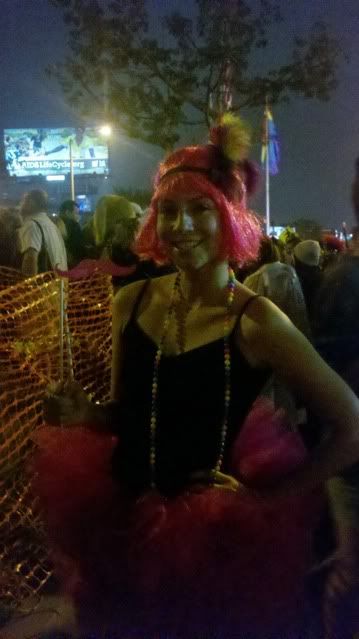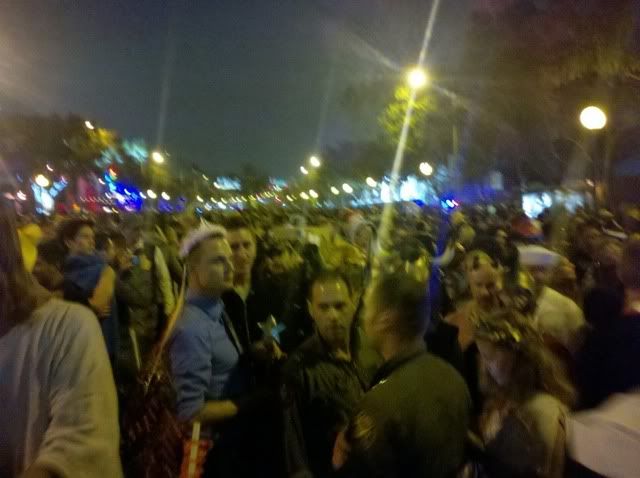 best.costume.ever!!!!!!!! i ♥ Modern Family.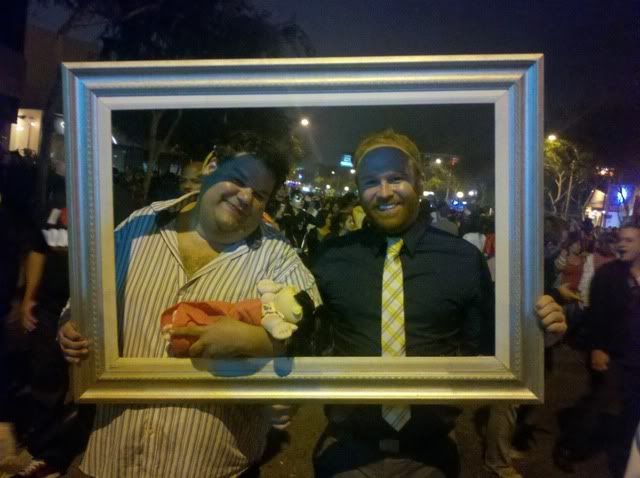 my parentals. :)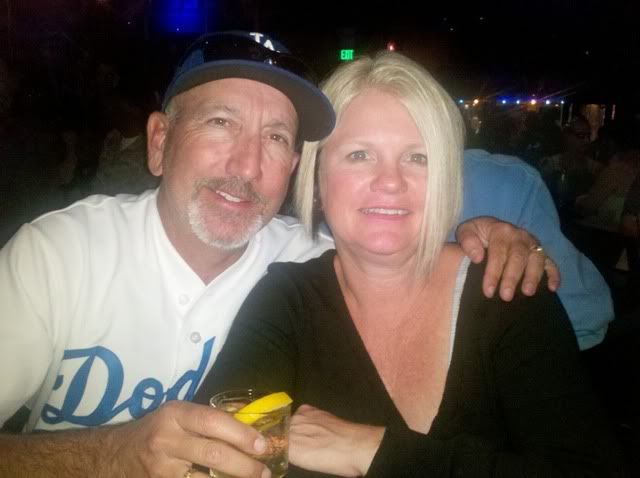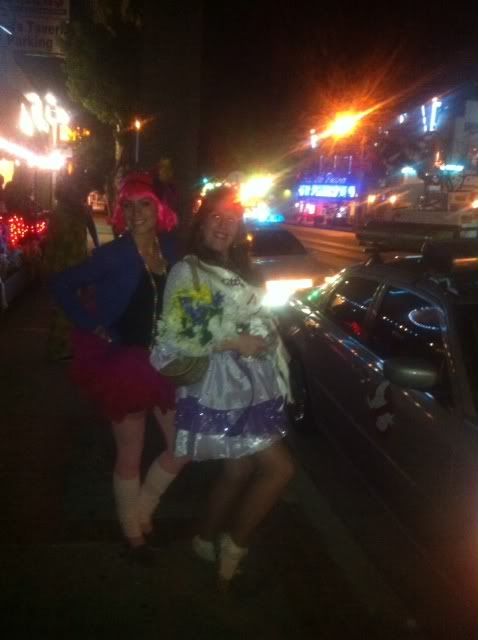 Hope you all had a
HAPPY HALLOWEEN!


umm, can we talk about it being November?? ew.
but I'm uber excited for colder weather...
xoxo
b